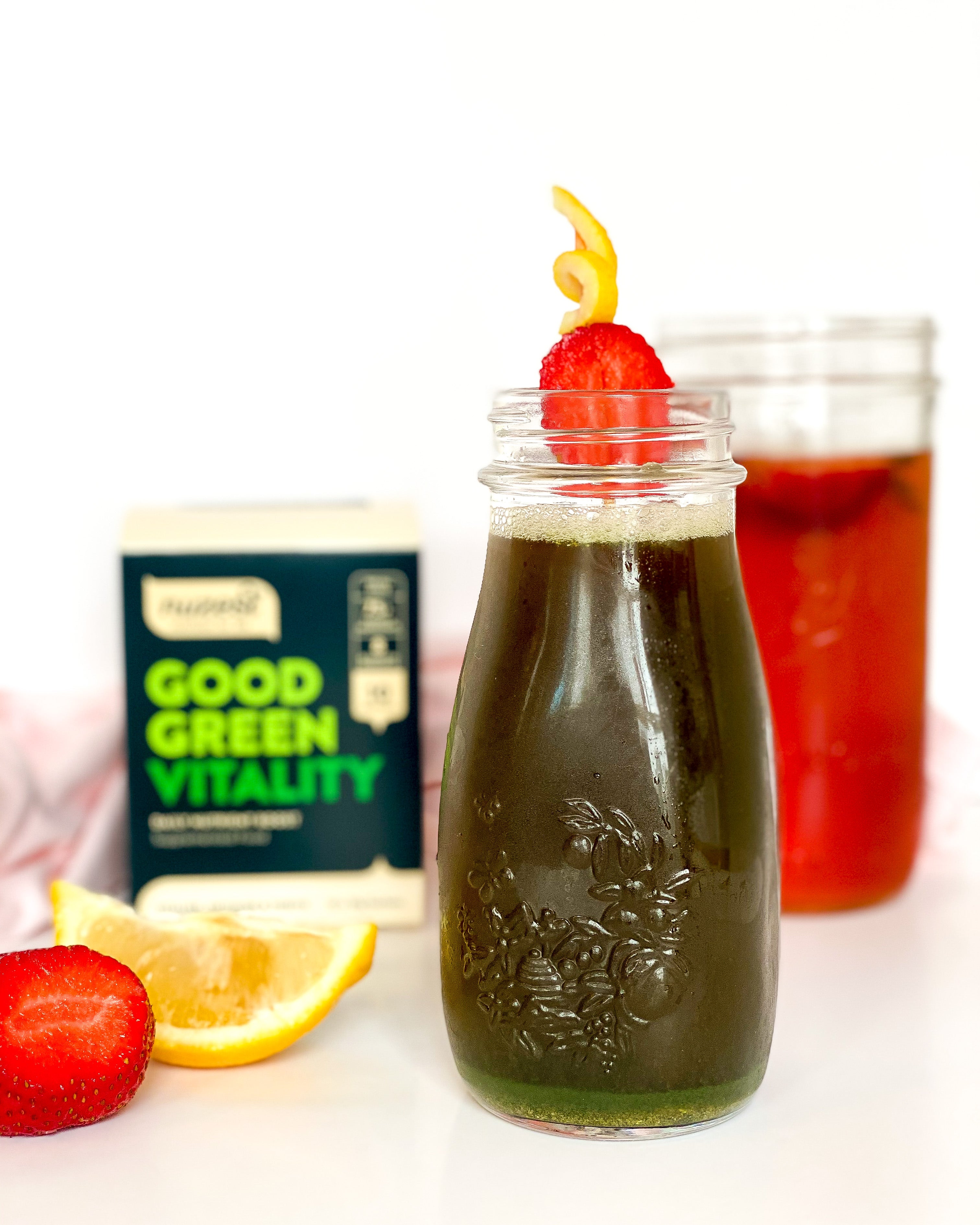 1 min read
VITALITY ICE-TEA
Posted By
Karim Youssef
Ingredients
5 Rooibos tea bags
1 Liter of hot boiling water
1 Fresh Lemon
2 Servings of Nuzest Good Green Vitality
3 Mint leaves (fresh)
3 Chopped fresh strawberries
1 Teaspoon of monk fruit powder
Recipe by Charissa & Co.
Today's lifestyle and environment mean our bodies need a little extra TLC to enjoy optimal health. With more than 75 high-quality vitamins, minerals and other essential nutrients in each 10g serve, Good Green Vitality provides comprehensive nutritional support to help you look and feel your best.
I made this delicious yet refreshing ice-tea with some of my favourite combinations, from using Nuzest good green vitality, along with my all time favourite natural tea originally from my country of birth, South Africa! Yes, you got it Rooibos Tea.
Method
Boil the kettle, once boiled, allow the tea bags to brew until the mixture is cool enough to pour into your glass jar and keep in the fridge.
The next morning, you can add your chopped strawberries, mint and lemon juice to the tea. Add in your Good Green Vitality along with 1 Teaspoon of your monk fruit powder "optional".
Add a few blocks of ice and enjoy.
Disclaimer: The information provided on Nuzest is for educational and informational purposes only. The information provided on this site is not, nor is it intended to be, a substitute for professional advice or care. Please speak to your qualified healthcare professional in the event that something you have read here raises questions or