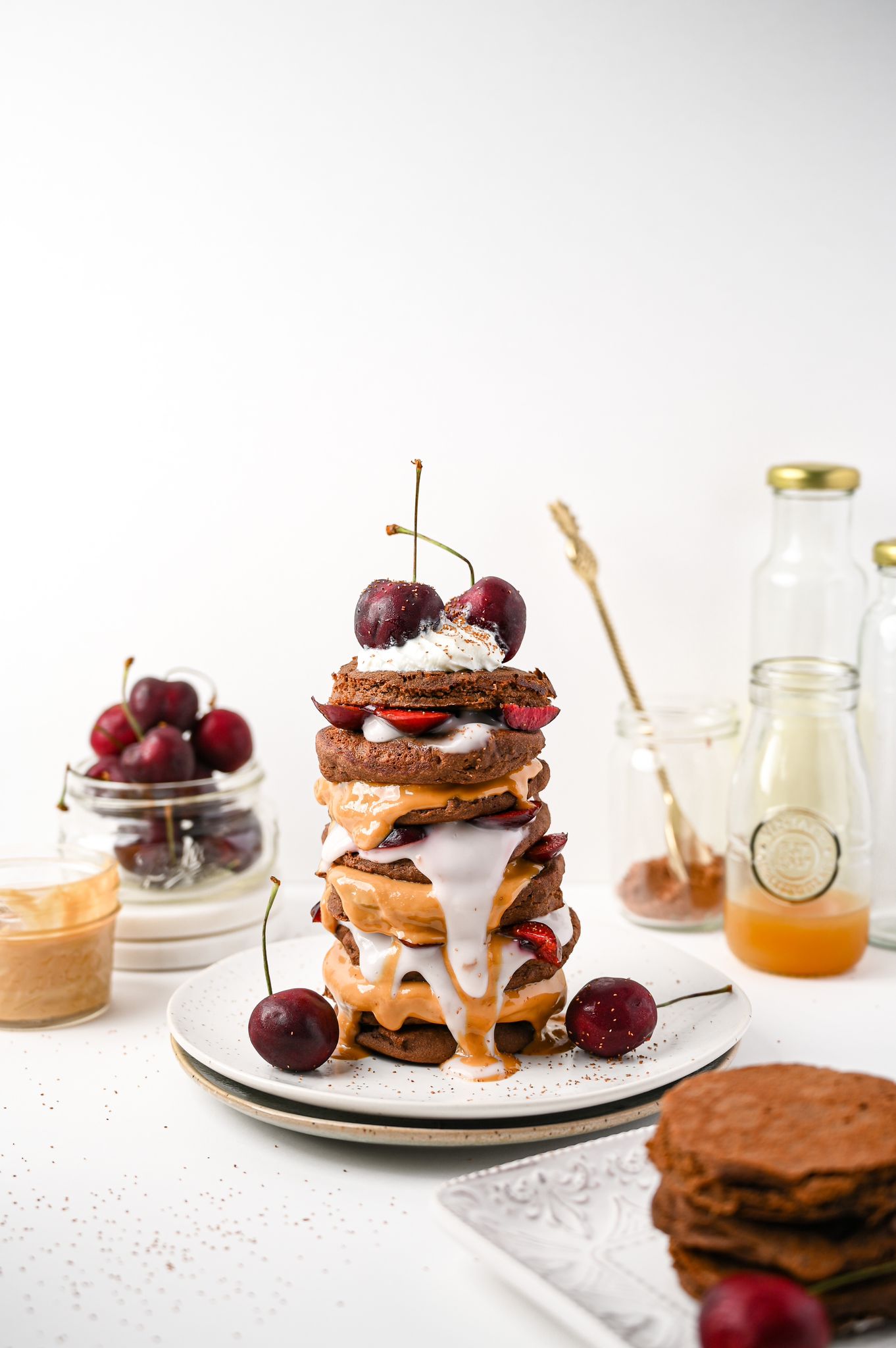 1 min read
GRAIN-FREE PANCAKES
Posted By
Karim Youssef
Light and fluffy 
chocolate
 pancakes are a healthy, delicious, gluten-free breakfast!
Ingredients
1 Cup teff flour
1 Tbsp baking powder
2 Tbsp coconut oil
1 Cup macadamia nut milk
1 Tbsp coconut or Greek yogurt
2 Tbsp monk fruit syrup
1 Tbsp vanilla extract
1 Serv Nuzest Rich Chocolate Kids Good Stuff
1 Tbsp runny almond butter
Recipe by
Charissa & Co.
Light and fluffy chocolate pancakes are a healthy, delicious, gluten-free breakfast!
Method
In a large bowl, mix the teff flour, baking powder followed by all the other ingredients. Ensure the batter is evenly mixed. You can also blend the batter in your blender if you prefer.
Set aside and preheat a large non stick pan on a medium heat followed by drizzling a teaspoon of coconut oil into the pan. Wipe the coconut oil evenly with a paper towel removing excess oil.
Use a ice-cream scoop to measure each pancake. Pour the pancake mixture in the hot pan and flip over after about 30-40seconds depending on how hot the pan is and how thick you have made your pancakes.
Repeat until all the batter has been used. Layer your pancakes with your favourite breakfast toppings. We used almond butter, monk fruit maple syrup and some creamy vanilla coconut yoghurt with a sprinkle of toasted coconut
Disclaimer:
The information provided on Nuzest is for educational and informational purposes only. The information provided on this site is not, nor is it intended to be, a substitute for professional advice or care. Please speak to your qualified healthcare professional in the event that something you have read here raises questions or concerns regarding your health.