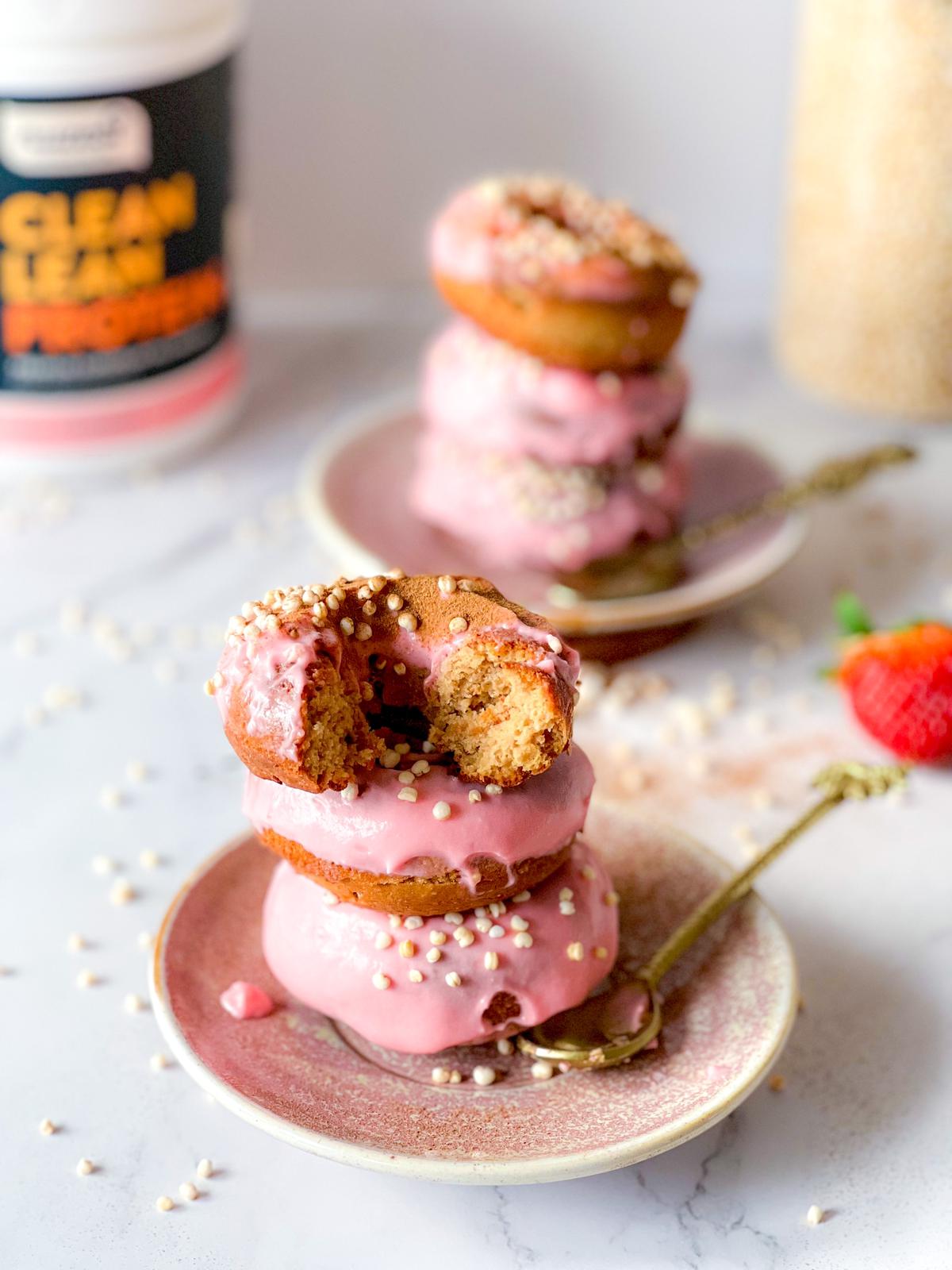 1 min read
STRAWBERRY ALMOND DONUTS
Posted By
Karim Youssef
Satisfy your donut craving with a batch of these 
strawberry
 almond
 donuts. Soft, fluffy, and bursting with flavor.
Ingredients
1 Pack of PBCo. Cupcake mix
1 Tsp baking powder
2 Servings Nuzest Wild Strawberry Clean Lean Protein
3 Large eggs
1/2 Cup runny almond butter or peanut butter
1/2 Cup melted coconut oil
1/3 Cup monk fruit syrup
1/2 Cup coconut milk
Recipe by Charissa & Co.
Satisfy your donut craving with a batch of these strawberry almond donuts. Soft, fluffy, and bursting with flavor.
Method
Preheat oven to 350°F (180°C). Position rack in centre of oven.


In your large bowl add all the ingredients together, mix well until a smooth and even consistency is achieved.


Spoon batter evenly into your silicone mould. Bake for 18-20 minutes or until the centre's springs back when touched and the donuts are very lightly browned.


Let cool in the pan on rack for five minutes. Remove the donuts from the moulds onto rack and cool completely before frosting.


Frosting I used, coconut yoghurt mixed with 1 Serving of Nuzest Kids Good Stuff strawberry powder, 1 Tsp vanilla extract, 1/2 Tsp of açai berry powder.


Disclaimer:
The information provided on Nuzest is for educational and informational purposes only. The information provided on this site is not, nor is it intended to be, a substitute for professional advice or care. Please speak to your qualified healthcare professional in the event that something you have read here raises questions or concerns regarding your health.