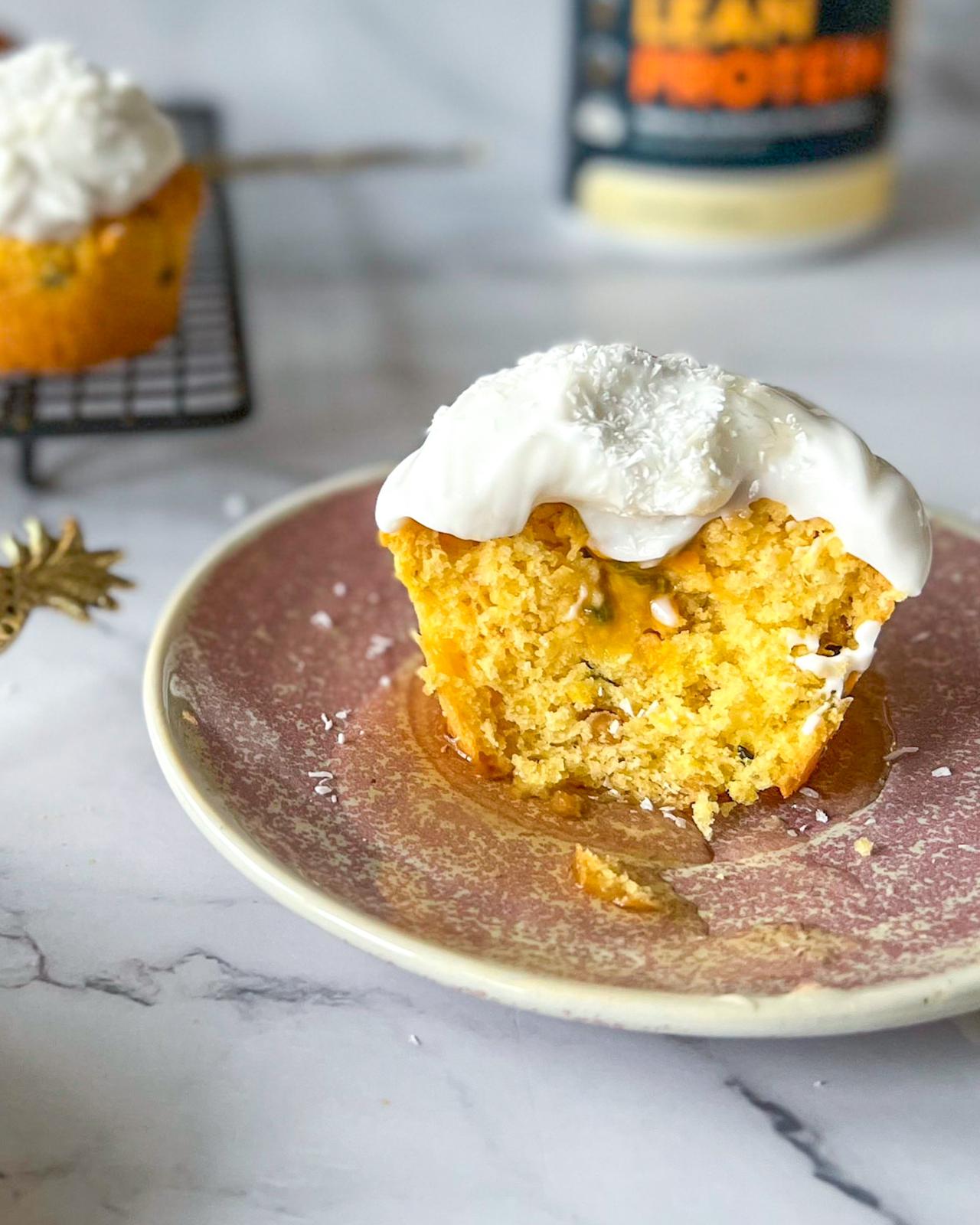 1 min read
VANILLA PASSIONFRUIT MUFFINS
Posted By
Karim Youssef
A deliciously light and fluffy vanilla passionfruit muffin.
Ingredients
1 3/4 Cups of gluten-free flour
1/2 Cup melted coconut oil
2 Eggs
2 Scoops Nuzest Smooth Vanilla Clean Lean Protein
1 Tsp vanilla extract
1 Lemon juiced
2 Passionfruit pulp
2 Tsp baking powder
2/3 Cup coconut milk
1/3 Cup crunchy peanut butter
1/2 Cup monk fruit sugar
Pinch of salt
1/2 Tsp baking soda
Recipe by Charissa & Co.
What is the difference between a muffin and a cupcake?


Typically muffins are much more nutritious and contain less sugar. Cupcakes are typically made with white sugar and have frosting on top. Hence why we have a muffin that is disguised as a cupcake but without the refined sugars and frosting. In fact the white "frosting" on these muffins are made from coconut yoghurt and a few other healthy ingredients. 


Which oil is best for muffins?


In my opinion, coconut oil is best for muffins because it's light and doesn't have a super-strong flavor. Bonus, it is also healthy.
Method
Preheat the oven to 350°F (180°C).


In a large mixing bowl, mix oil and sugar with an electric mixer. Add eggs, one at a time, beating well after each addition. Add vanilla and lemon zest and mix until combine.


In a separate medium mixing bowl, whisk the flour, salt and baking powder along with the other dry ingredients. Add to the wet mixture, alternately with the dairy-free milk. Fold in passionfruit pulp.


Bake for 30-35 minutes, or until the center is set.


Remove from the oven and let cool for 10 minutes before transferring to a wire rack to cool completely.
Disclaimer:
The information provided on Nuzest is for educational and informational purposes only. The information provided on this site is not, nor is it intended to be, a substitute for professional advice or care. Please speak to your qualified healthcare professional in the event that something you have read here raises questions or concerns regarding your health.