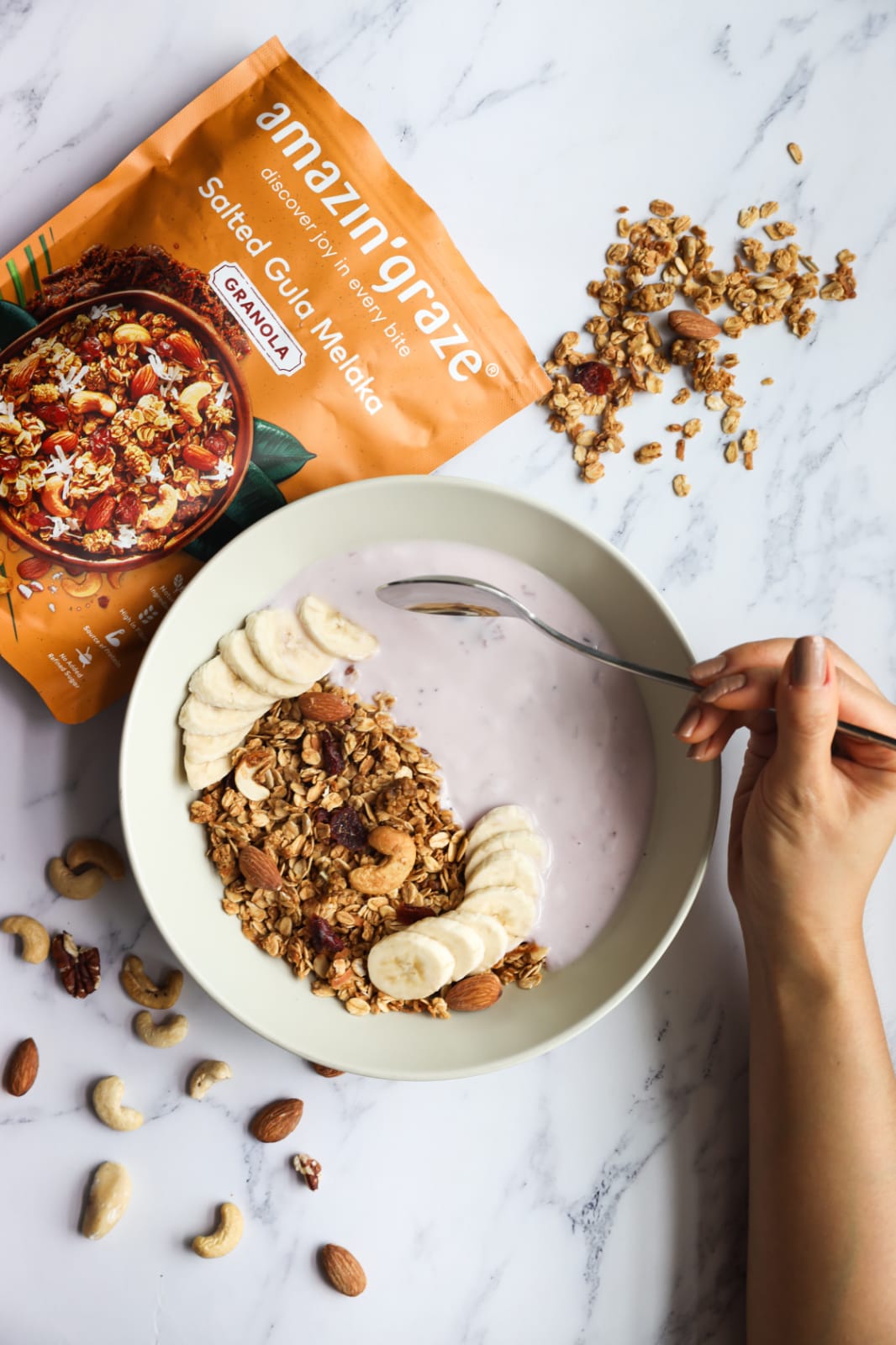 1 min read
BREAKFAST COMBO
Posted By
Karim Youssef
It's a combo that will leave you wanting more. With this easy-to-make breakfast, you'll never skip it again💕
Ingredients
Dairy-free Vanilla Coconut Yogurt
Recipe by Georgina Naomi Xuan
Do you prefer sweet🍭 or savory🧂 breakfasts? I'll take both!
Currently my favorite breakfast combo😋 You get the crunchy texture from the granola as well as the creamy texture from the yogurt. The saltiness is perfect and tempered by the sweetness of the fruits. It's a combo that will leave you wanting more. With this easy-to-make breakfast, you'll never skip it again💕
I mixed my yogurt with some Berrylicious blend and protein powder for extra protein, topped with granola and banana slices🍌. It literally takes less than two minutes to put together💫 It's so easy and so delicious. The full recipe is below
Method
Disclaimer:
The information provided on Nuzest is for educational and informational purposes only. The information provided on this site is not, nor is it intended to be, a substitute for professional advice or care. Please speak to your qualified healthcare professional in the event that something you have read here raises questions or concerns regarding your health.