75 ingredients to make you feel 100%.
Drink your greens, and then some. Good Green Vitality is a nutritional superblend that helps fill the gaps in your diet so you can feel good, look good, defend, and thrive – all in just one serve a day.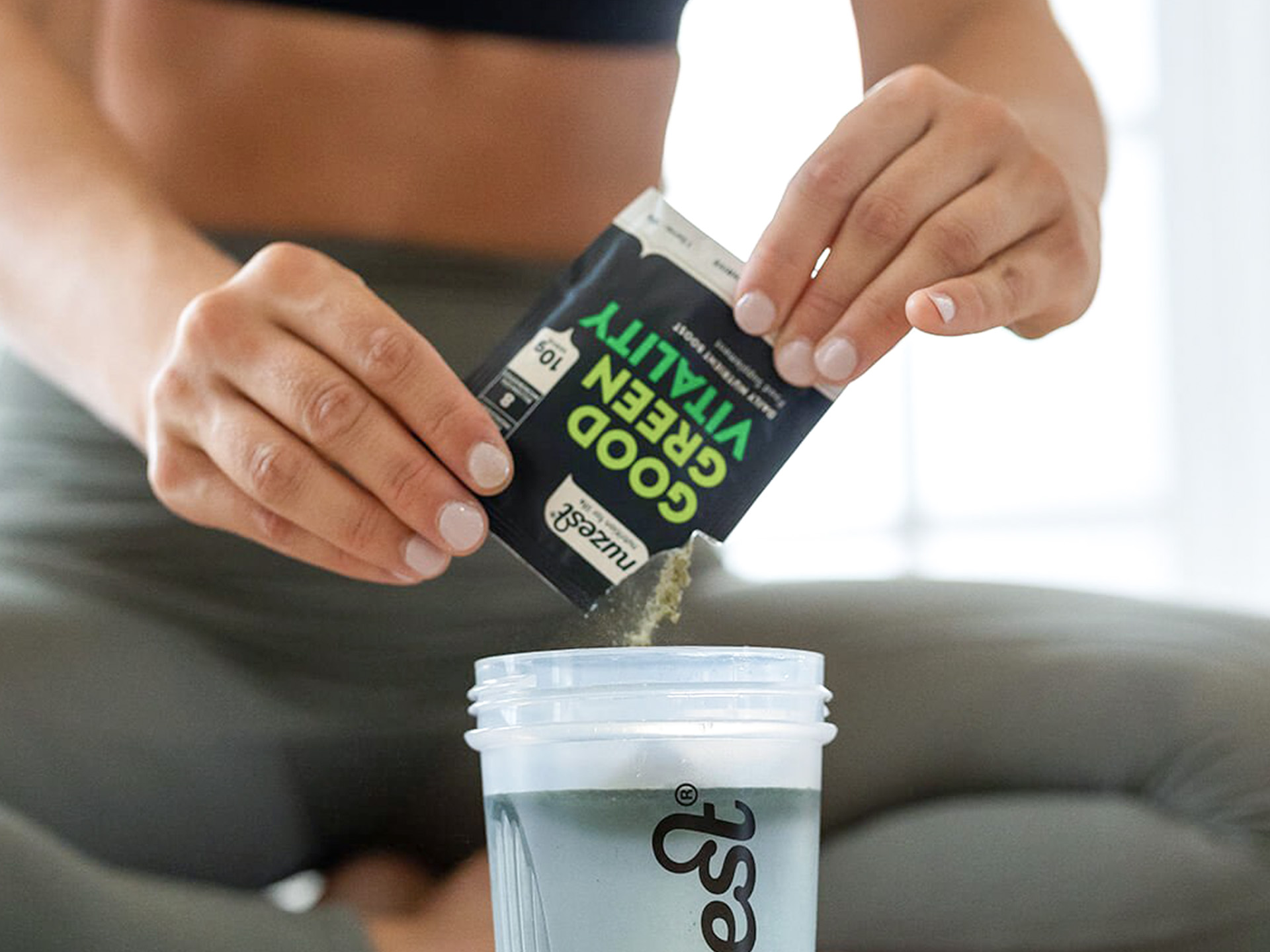 Good Green Vitality
A nutrient-dense blend of greens, superfoods, fruits and vegetables, enriched with probiotics, vitamins and more. The power of over 75 ingredients working together. Filling nutritional gaps and supporting everything from immunity and cognition to digestion and vitality. Complex nutrition made easy.