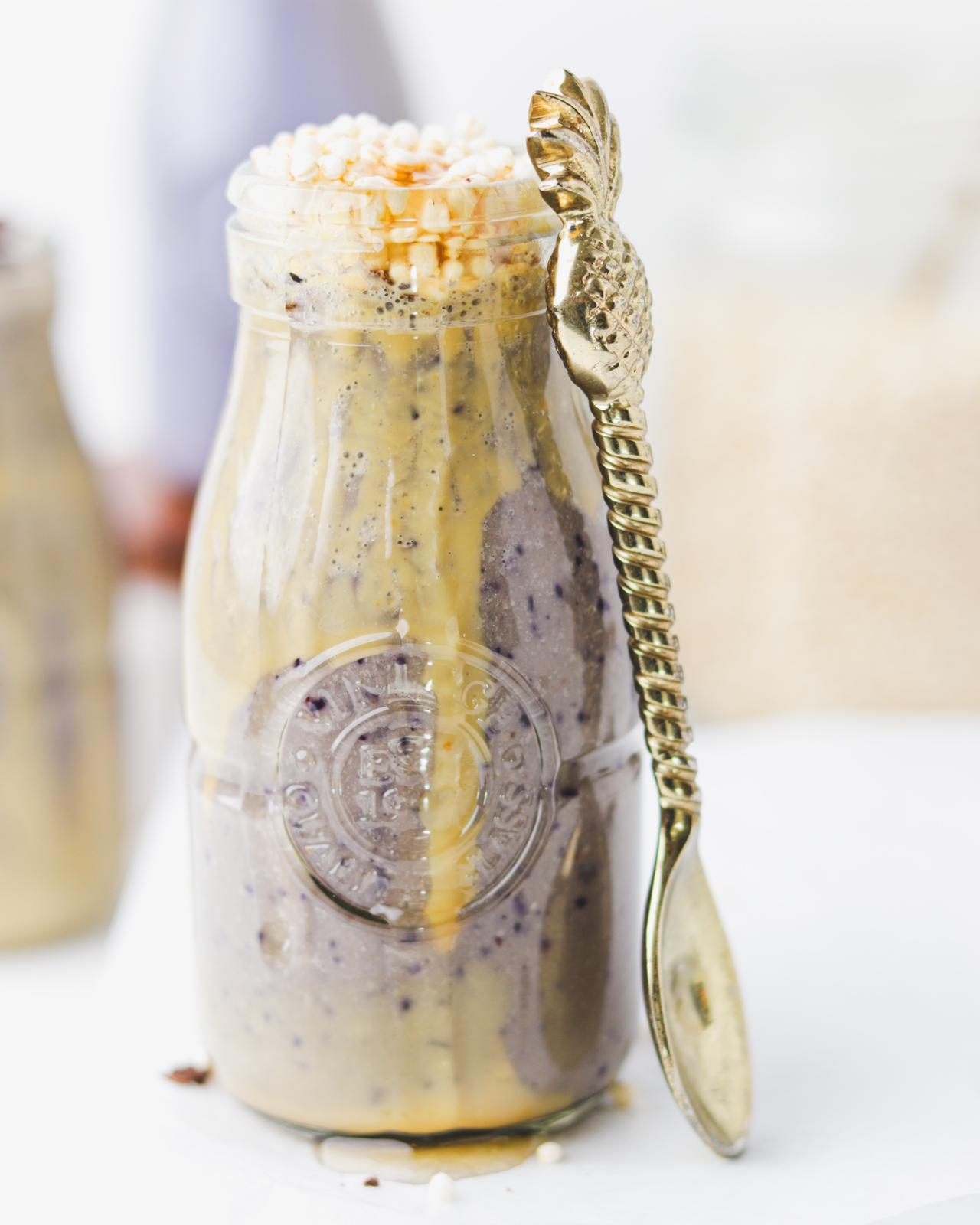 1 min read
CREAMY BLUEBERRY SMOOTHIE
Posted By
Karim Youssef
This smoothie is full of flavour, fiber and protein less the sugars.
Recipe by Charissa & Co.
Let's share some breakfast inspiration with this easy to make anytime smoothie. 

Full of flavour, fiber and protein less the sugars.

Main ingredient here is Blueberries 🫐 Often labeled a superfood, they are low in calories and incredibly good for you.
Method
Firstly, you can take your smoothie jars and spread some runny peanut butter around the inside of the smoothie jars. Set aside.
Blend all the ingredients together until smooth. Start by pouring the smoothie mixture into your smoothie jars. Sprinkle a layer of quinoa puffs, cacao coconut crunch and a drizzle of monk fruit syrup.
Eat it with a spoon for a cereal like texture by mixing the quinoa puffs in smoothie base.
Disclaimer:
The information provided on Nuzest is for educational and informational purposes only. The information provided on this site is not, nor is it intended to be, a substitute for professional advice or care. Please speak to your qualified healthcare professional in the event that something you have read here raises questions or concerns regarding your health.