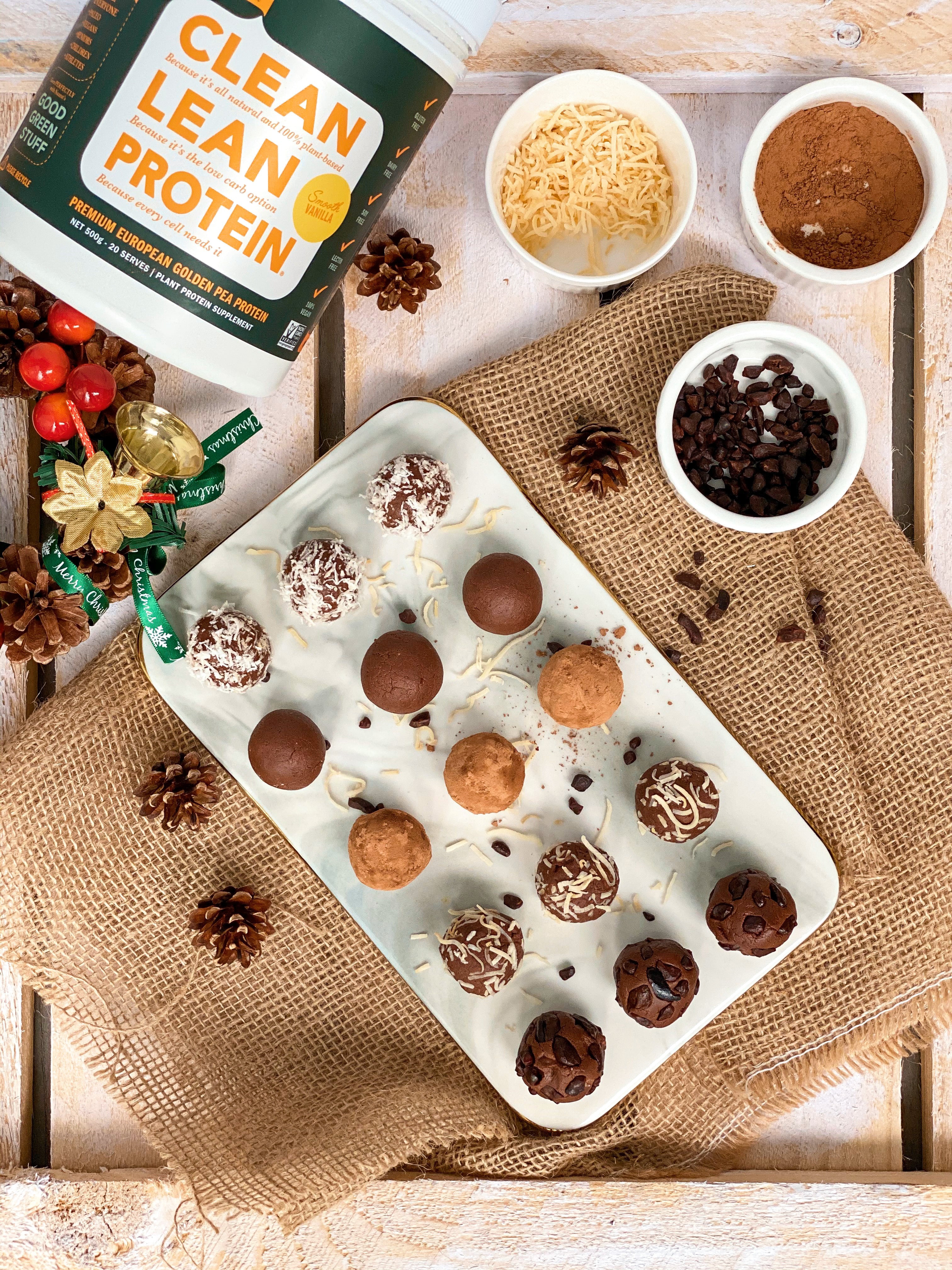 1 min read
Vegan Protein Balls
Posted By
Karim Youssef
Ingredients
12 pitted medjool dates
35g @nuzest_singapore clean lean protein
1/4 cup cacao powder 90g nuts butter
1/2 tsp vanilla extract
1/8 tsp salt
(gluten-free, refined sugar-free, and high in protein)


If you would like a FREE Nuzest sample - Click Here
Method
Blend all the ingredients on high speed blender for around 1 minutes. Add 2 Tbsp water and blend again around 1 minutes until combined Take a small amount of the mixture and roll into walnut-size balls.
OPTIONAL: Roll balls in dessicated coconut or cacao nibs or cacao powder


Disclaimer: The information provided on Nuzest is for educational and informational purposes only. The information provided on this site is not, nor is it intended to be, a substitute for professional advice or care. Please speak to your qualified healthcare professional in the event that something you have read here raises questions or concerns regarding your health.