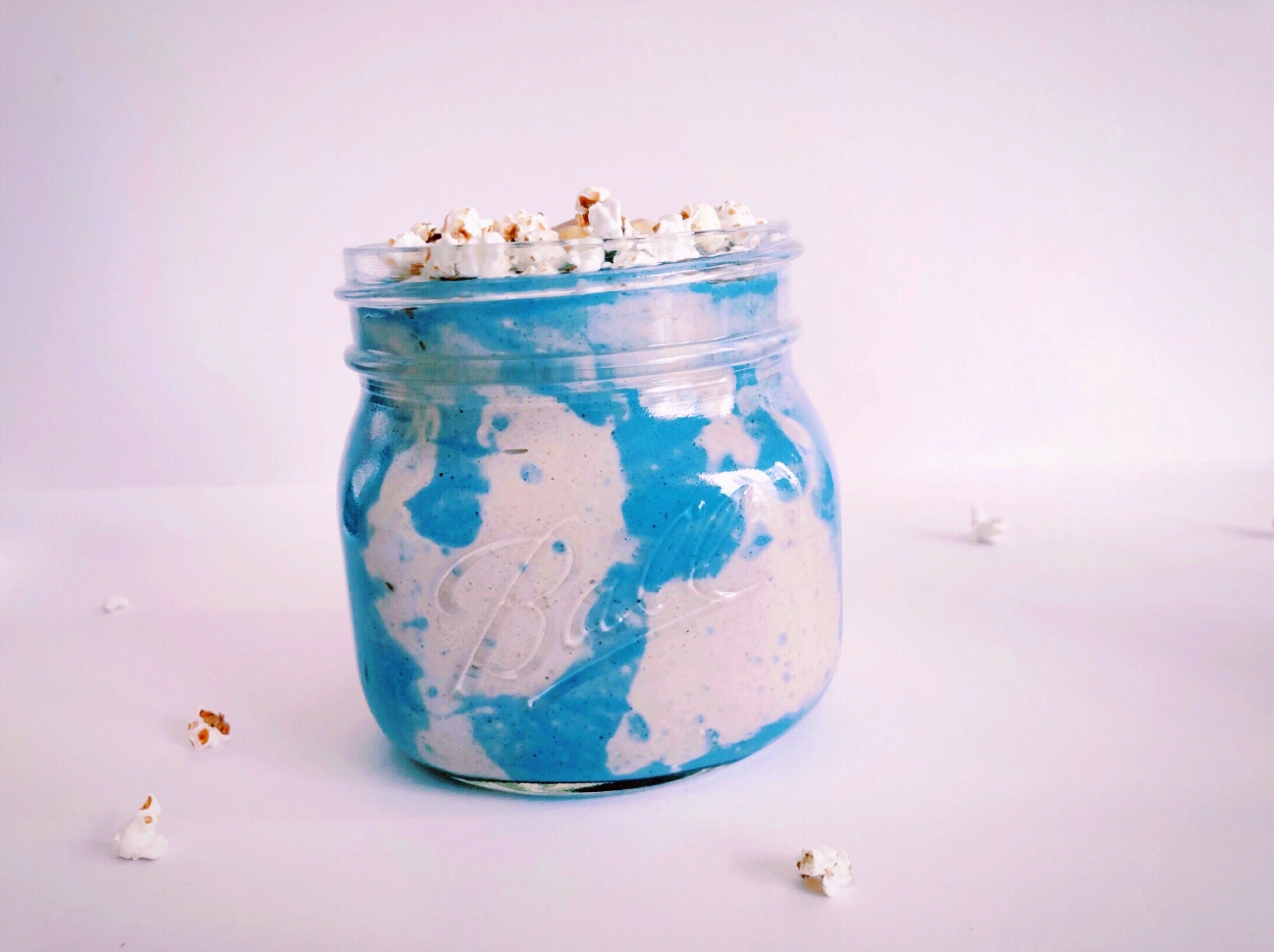 1 min read
VANILLA ICE SMOOTHIE
Posted By
Karim Youssef
Ingredients
White Vanilla Ice Smoothie:
1 Cup Coconut Milk
1/2 Cup Coconut Cream
1.5 Frozen Banana
1 Servings of Nuzest Clean Lean Vanilla Protein
Pinch of cinnamon
Pinch of nutmeg
1/3 Teaspoon of vanilla essence
4 Blocks of Ice
__________________________________________
Hit the blender until super smooth. Pour out and set aside in your glass mason jar and keep it in the freezer whilst making your blue blend.
__________________________________________
Keep excess vanilla ice within your blender, no need to rinse out prior to making. Then pop the following into your blender,
3 Tablespoons of Coconut vanilla yoghurt
1 Teaspoon of Blue Spirulina
1/2 Tablespoon of Good Green stuff Nuzest
Blend until smooth, scoop into a small squeeze bottle, our just use a spoon, roughly pour into your clean glass jar, then once done, take your vanilla ice smoothie from fridge and pour into the jar that has the blue mix around the sides of the glass.


Disclaimer: The information provided on Nuzest is for educational and informational purposes only. The information provided on this site is not, nor is it intended to be, a substitute for professional advice or care. Please speak to your qualified healthcare professional in the event that something you have read here raises questions or concerns regarding your health.