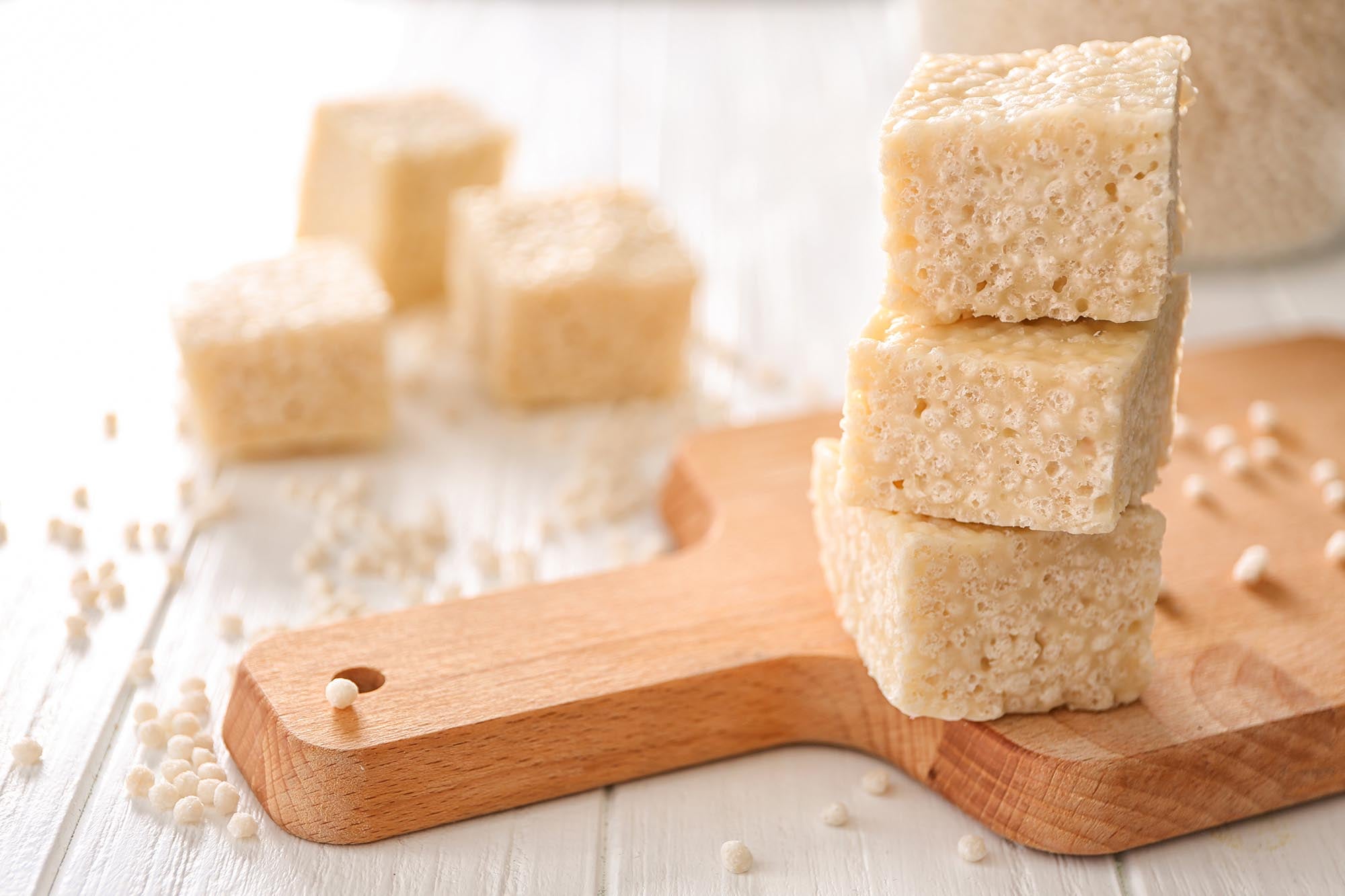 1 min read
Vanilla Caramel Rice Bubble Bar
Posted By
Karim Youssef
Ingredients
4 cups of puffed rice
½ cup honey (or maple syrup for a vegan version)
2 serves Nuzest Kids Good Stuff Vanilla Caramel
1/3 cup coconut oil, melted
Gluten free, Dairy free, Nut free, Vegan option
Method
Line a square tin (20cm x 20cm) with baking paper. Set aside.
Place the rice bubbles, Nuzest Kids Good Stuff, honey and melted coconut oil into a large bowl and mix together until well combined. The rice bubbles should be coated in the honey and oil!
Pour the mixture into the pre-prepared tin and press down firmly. It is important that the mixture is packed down firmly so that the bars don't crumble when you slice them.
A tip for pressing the mixture down firmly into the tin, is to place a piece of baking paper down over the slice and use your hand or a smaller tin to press the mixture down firmly.
Place into the fridge to set for 3-4 hours or overnight. Remove from the fridge and cut into bars immediately with a sharp knife (if you let the slice come down to room temperature it will crumble when slicing).
Store in an airtight container in the fridge for up to one week.
These bars are best eaten straight from the fridge so make a great after school snack. We wouldn't recommend putting them in your kids lunch boxes as they crumble at room temperature due to the fact that coconut oil has been used in place of butter (as used in traditional rice bubble bar recipes).
Disclaimer: The information provided on Nuzest is for educational and informational purposes only. The information provided on this site is not, nor is it intended to be, a substitute for professional advice or care. Please speak to your qualified healthcare professional in the event that something you have read here raises questions or concerns regarding your health.