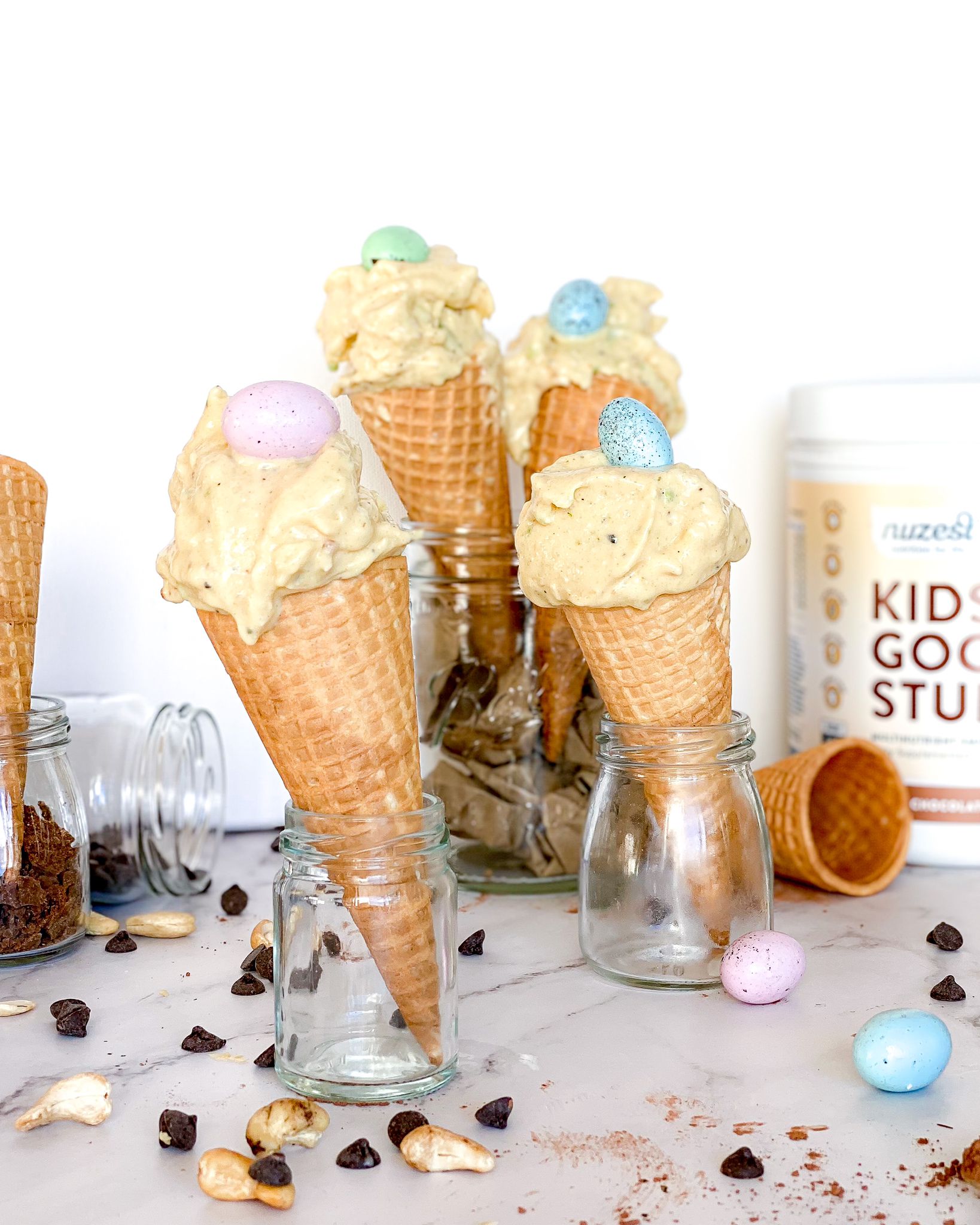 1 min read
VANILLA CARAMEL EASTER EGG ICE CREAM
Posted By
Karim Youssef
This easy No Churn Vanilla caramel Protein Ice Cream (Paleo, Vegan, Gluten Free) is so Creamy and easy Easter frozen dessert
Recipe by Charissa & Co.
This easy No Churn Vanilla caramel Protein Ice Cream (Paleo, Vegan, Gluten Free) is so Creamy and easy Easter frozen dessert. All you need is a blender or food processor and you don't need to fuss with dairy or sugar!   It's protein-packed and full of nutrients other than those commercial store bought processed ice-creams that are filled with calories but no nutritional value.
Method
Add all the ingredients in your blender and blend until thick and smooth. You want to ensure the mixture is not too wet as it needs to be firm. Allowing you to scoop your ice cream balls onto your gluten free cone.


Disclaimer:
The information provided on Nuzest is for educational and informational purposes only. The information provided on this site is not, nor is it intended to be, a substitute for professional advice or care. Please speak to your qualified healthcare professional in the event that something you have read here raises questions or concerns regarding your health.