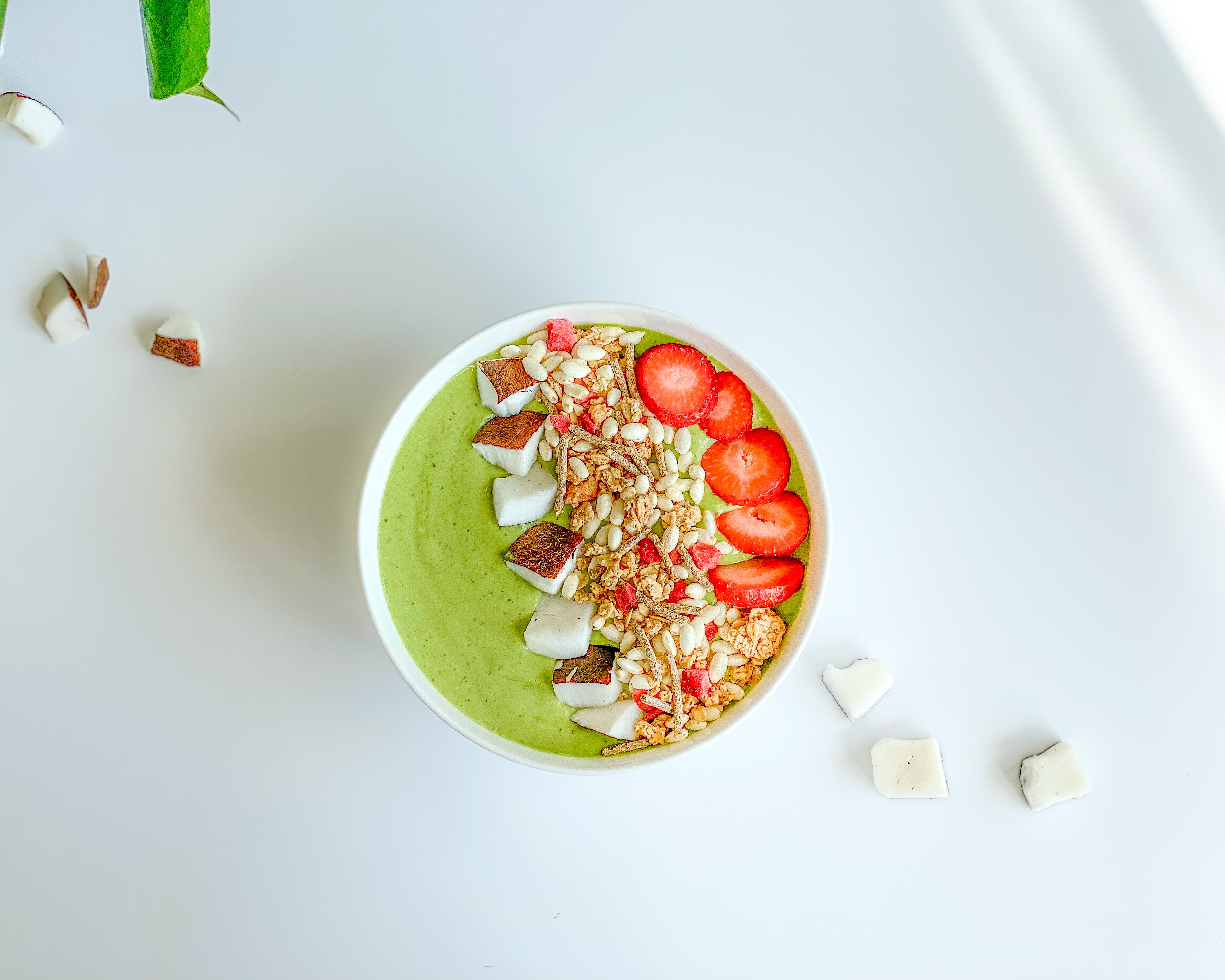 1 min read
TROPICAL COCONUT SMOOTHIE BOW
Posted By
Karim Youssef
Ingredients
2 Handfuls of Spinach
1/2 Cup Frozen Pineapple
1 Serving of Nuzest Smooth Vanilla Clean Lean protein
5 Blocks of Ice
1 Cup of fresh coconut flesh
1 Whole coconut (water) around 300ml
1/2 Cup of chopped peach (Fresh)
Recipe by Charissa & Co
This Tropical Coconut Smoothie Bow is a healthy breakfast or light snack and it's also dairy-free and vegan.
Method
Blend the above until smooth, then pop your favourite tropical fruits onto the top layer.
Disclaimer: The information provided on Nuzest is for educational and informational purposes only. The information provided on this site is not, nor is it intended to be, a substitute for professional advice or care. Please speak to your qualified healthcare professional in the event that something you have read here raises questions or concerns regarding your health.