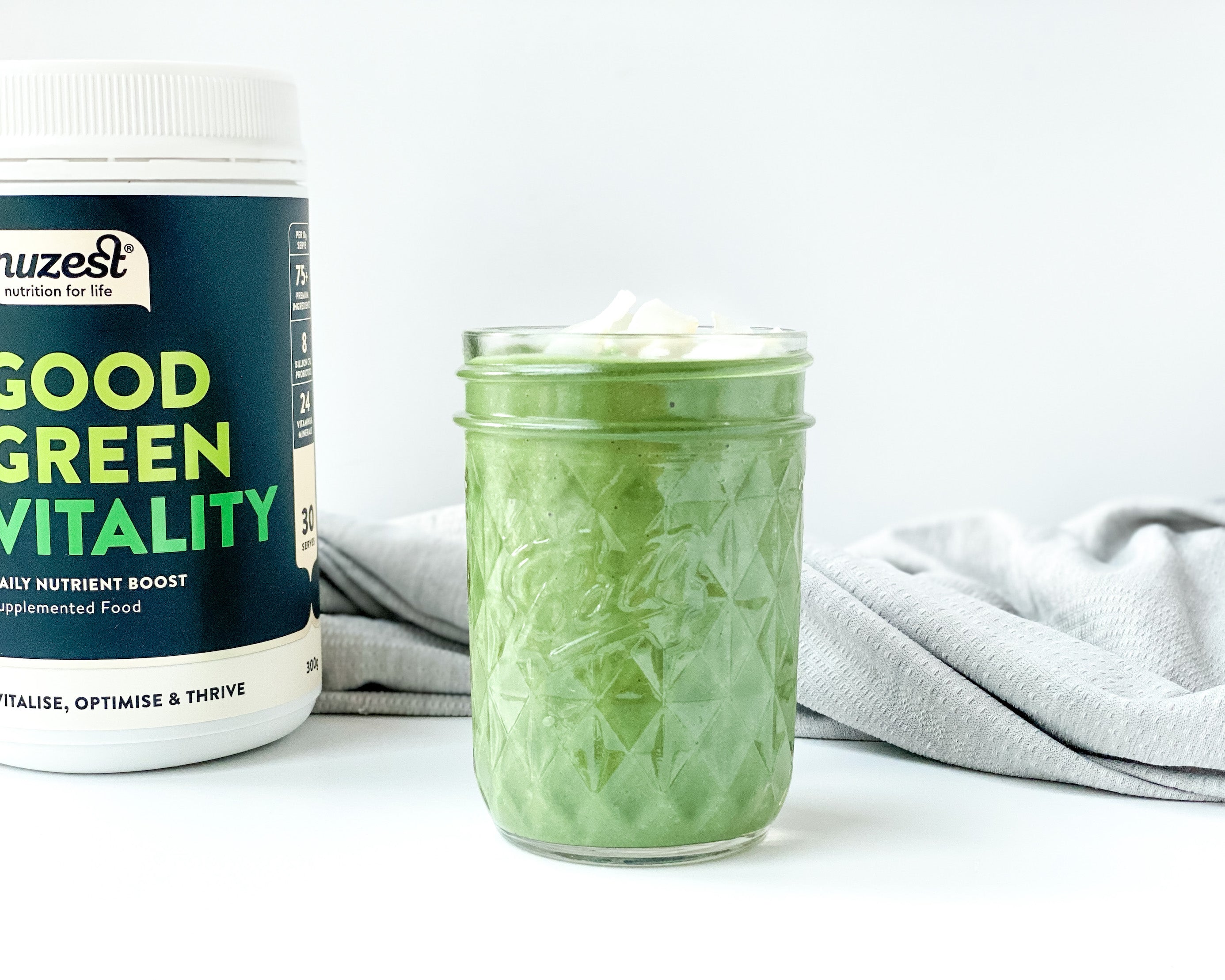 1 min read
The Vitality Milkshake
Posted By
Karim Youssef
Ingredients
1 Serving of Nuzest Good Greens Vitality
1 Whole coconut water
1 Whole coconut's flesh (fresh)
1 Tablespoon of dehydrated toasted coconut flakes ** Optional
1 Handful of ice blocks **Optional
Recipe by Charissa &Co.

Let's talk shakes, so with most smoothies/shakes that I often come across, especially some of the on the go juice bars, you will often find it is packed with so much sugar.
Whereby some part of the smoothie it is not even natural sugar from fruit.
Be mindful of what goes into your shakes/smoothies, especially sugar loaded one's.  As these are sugars we definitely don't need especially all at once.
The macro's of these smoothies often lean more towards the carbohydrate content than the actual protein or even the actual micronutrients.
Hit this Vitality shake up in a jiffy.
With added Good Green Vitality – the ultimate nutritional support for modern life.
Over 75 ingredients to support better immunity, digestion, energy, cognition and wellbeing.
Method
Blend all the ingredients together, until smooth.
Disclaimer: The information provided on Nuzest is for educational and informational purposes only. The information provided on this site is not, nor is it intended to be, a substitute for professional advice or care. Please speak to your qualified healthcare professional in the event that something you have read here raises questions or concerns regarding your health.