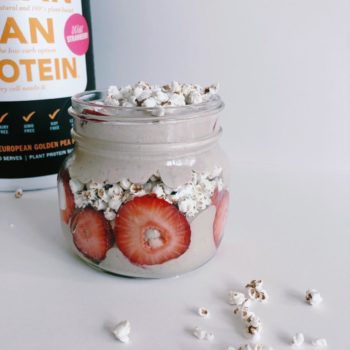 1 min read
STRAWBERRY POPCORN SMOOTHIE
Posted By
Freelancer Login
Ingredients
2 Frozen Bananas
1/3 Cup thick organic coconut cream
1 Tablespoon of macadamia nut butter
1.5 Serving Nuzest Strawberry protein
3 Fresh Strawberries
by @charissa_and_co_wellness
Method
Add all ingredients into your blender, blend until smooth.
For the layers, cut fresh strawberries and optional to add some "quinoa popcorn" on top.
A simple unique smoothie bowl with a bit of a twist.
This recipe is not only Easy, but versatile enjoyed as a breakfast or perhaps a healthier treat to your usual commercial refined sugar "ice-cream" bowls.