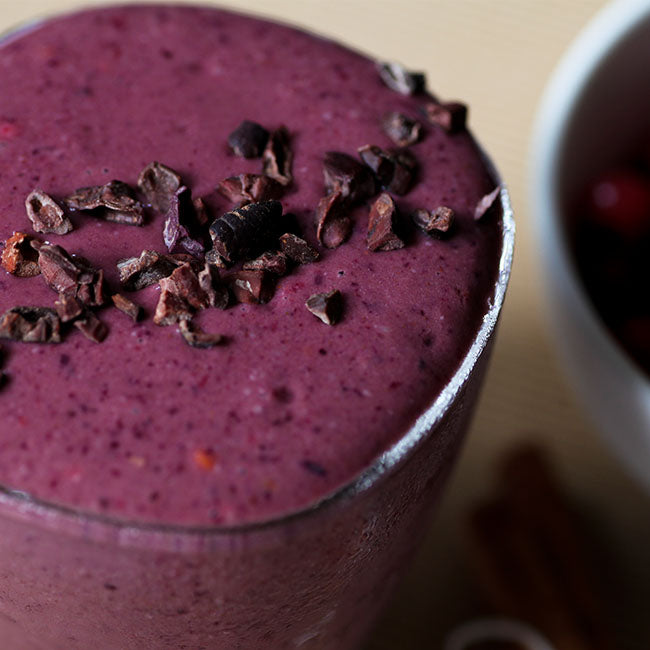 1 min read
Rich Chocolate Berry Smoothie
Posted By
Monique Bolland
Satisfy your sweet tooth with this indulgent chocolate raspberry smoothie. It's a healthy twist on a classic milkshake, but with far less sugar and fat, and an added antioxidant boost from the cocoa powder. Super simple to whip up and sure to cure chocolate cravings.
Ingredients
1½ cups frozen mixed berries
1 cup preferred non-dairy milk
¼ cup natural yogurt
1 tbsp raw honey
2 serves Rich Chocolate Clean Lean Protein
1 tbsp raw cacao powder
¼ tsp cinnamon
A deliciously decadent rich chocolate smoothie. High in protein and antioxidants.
Method
Place all ingredients into blender, blend on high.