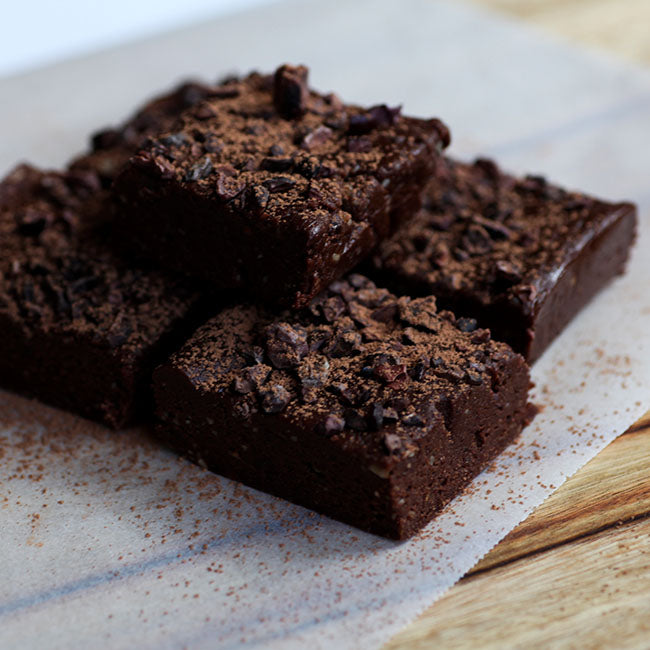 1 min read
Raw Chocolate Fudge Brownies
Posted By
James LaBove
Sure to hit the spot with your sweet tooth - but with no refined sugar, and lots of healthy fats, fibre, and antioxidant-rich chocolate. Show your body some love with these beautiful raw chocolate brownies.
Ingredients
2 cups pecans or walnuts
2¼ cups mejool dates, pitted
½ - ¾ cup raw cacao powder
1 serve Rich Chocolate Clean Lean Protein
Pinch of himalayan pink or celtic sea salt
Raw cacao nibs to sprinkle on top - optional
Method
Add pecans/walnuts to a blender and blend until a rough nut meal is achieved. 'Try not to make it too fine, it's nice to keep a little texture.
Add the raw cacao powder, protein and salt and blend again to incorporate.
Add dates to the blender and blend until all ingredients come together. 'Generally it will form a ball but you may need to scrape the sides a couple of times depending on your blender.
Press mixture into lined baking tray to form an even layer. 'Sprinkle with cacao nibs (optional) and leave to set in fridge or freezer for a few hours.
Cut into slices and dust with raw cacao before serving.