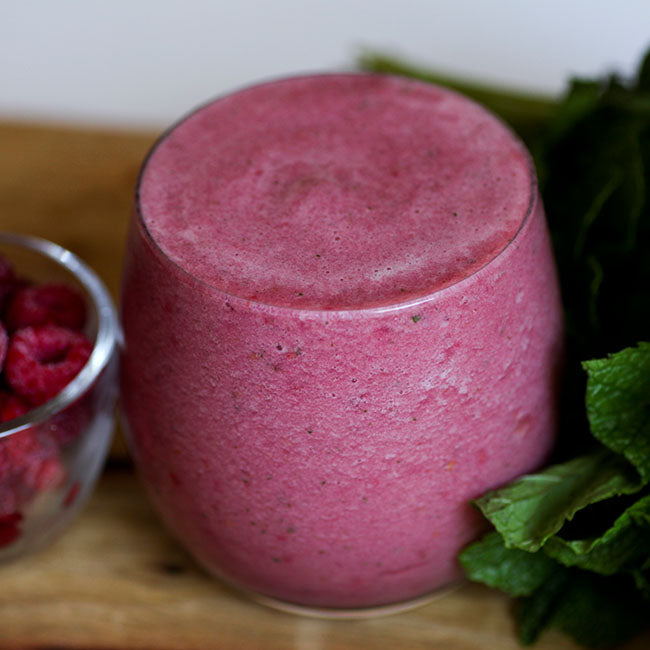 1 min read
Raspberry Pineapple Mint Smoothie
Posted By
James LaBove
A refreshing protein smoothie that is full of antioxidants and phytonutrients and enzymes to aid digestion.
Ingredients
1½ cups chopped pineapple
¾ cup frozen raspberry
5 leaves of fresh mint
½ serve Just Natural Clean Lean Protein
½ cup coconut water
This refreshing protein smoothie assists digestion and is perfect for those with a sweet tooth.
Pineapple provides high levels of dietary fibre and the enzyme Bromelian. Mint has been used for centuries for both promoting good digestion, and for alleviating digestive discomfort like inflammation, bloating, cramping and nausea.
Add to this the antioxidant and anti-cancer benefits of raspberries and you have one very healthy smoothie!
Method
Add all ingredients to a blender and blend on high until smooth. 'Add extra ice to make a refreshing summer-time slushy.