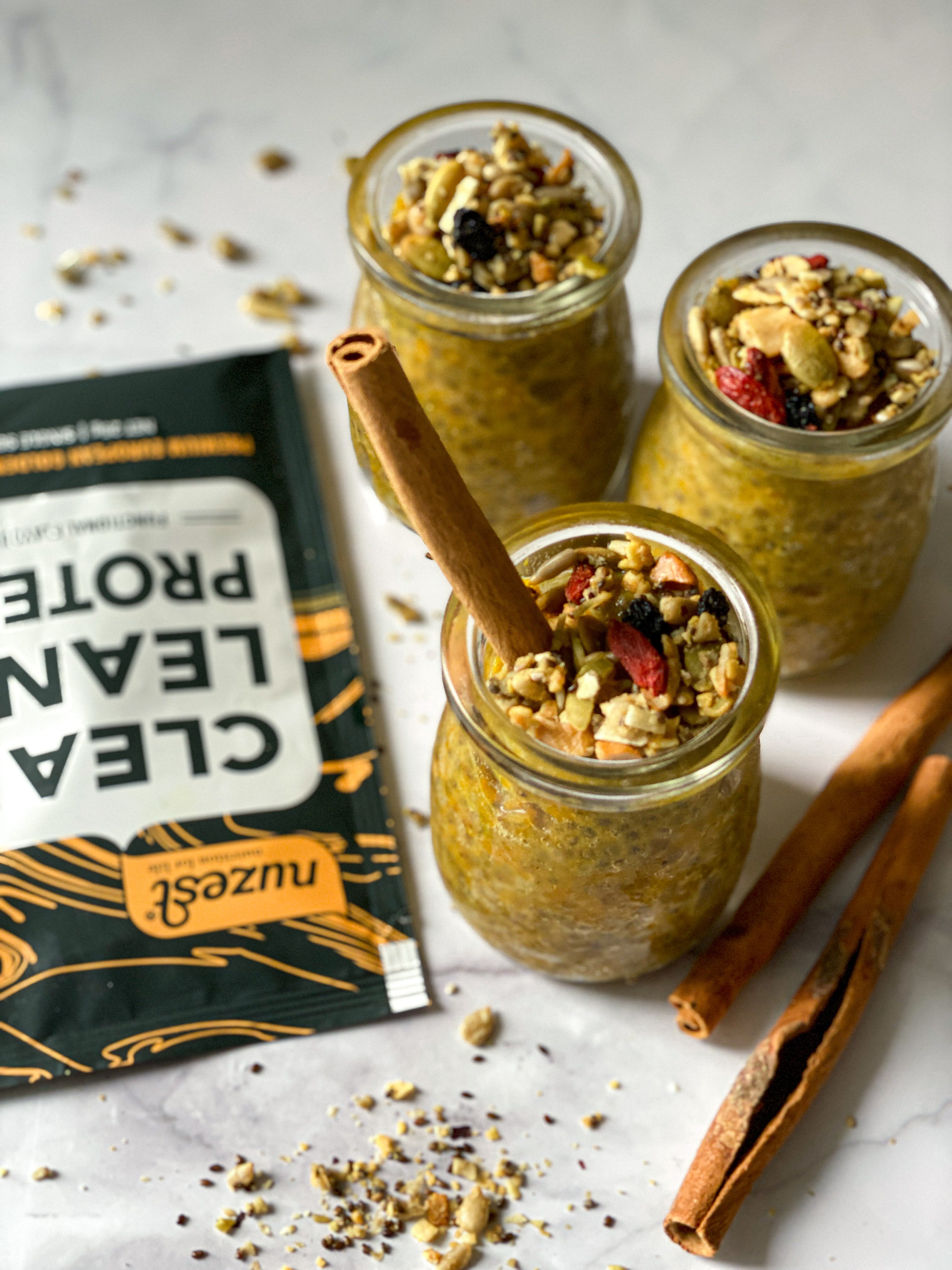 1 min read
Pumpkin Spice Chia Pudding
Posted By
Karim Youssef
Ingredients
30g Chia Seeds
Nuzest protein milk (Nuzest Chai Turmeric + Maca Clean Lean Protein) 300ml water + 2 scoops (25g)
tbsp maple syrup, optional
100 g pumpkin (steamed and purée)
1/2 tsp pumpkin spice
1/2 tsp pumpkin spice
Any toppings (I used granola)
Recipe by Oktaviani Fenfen
This pumpkin chia seed pudding recipe makes a real treat for breakfast or dessert with an excellent source of protein, calcium and iron.
Method
Mix all the chia pudding ingredients together in a bowl until well incorporated.
Cover and place in the fridge to firm up for at least 4 hours, or overnight.
Top with your favorite nuts, seeds, and fruit.


Disclaimer: The information provided on Nuzest is for educational and informational purposes only. The information provided on this site is not, nor is it intended to be, a substitute for professional advice or care. Please speak to your qualified healthcare professional in the event that something you have read here raises questions or concerns regarding your health.