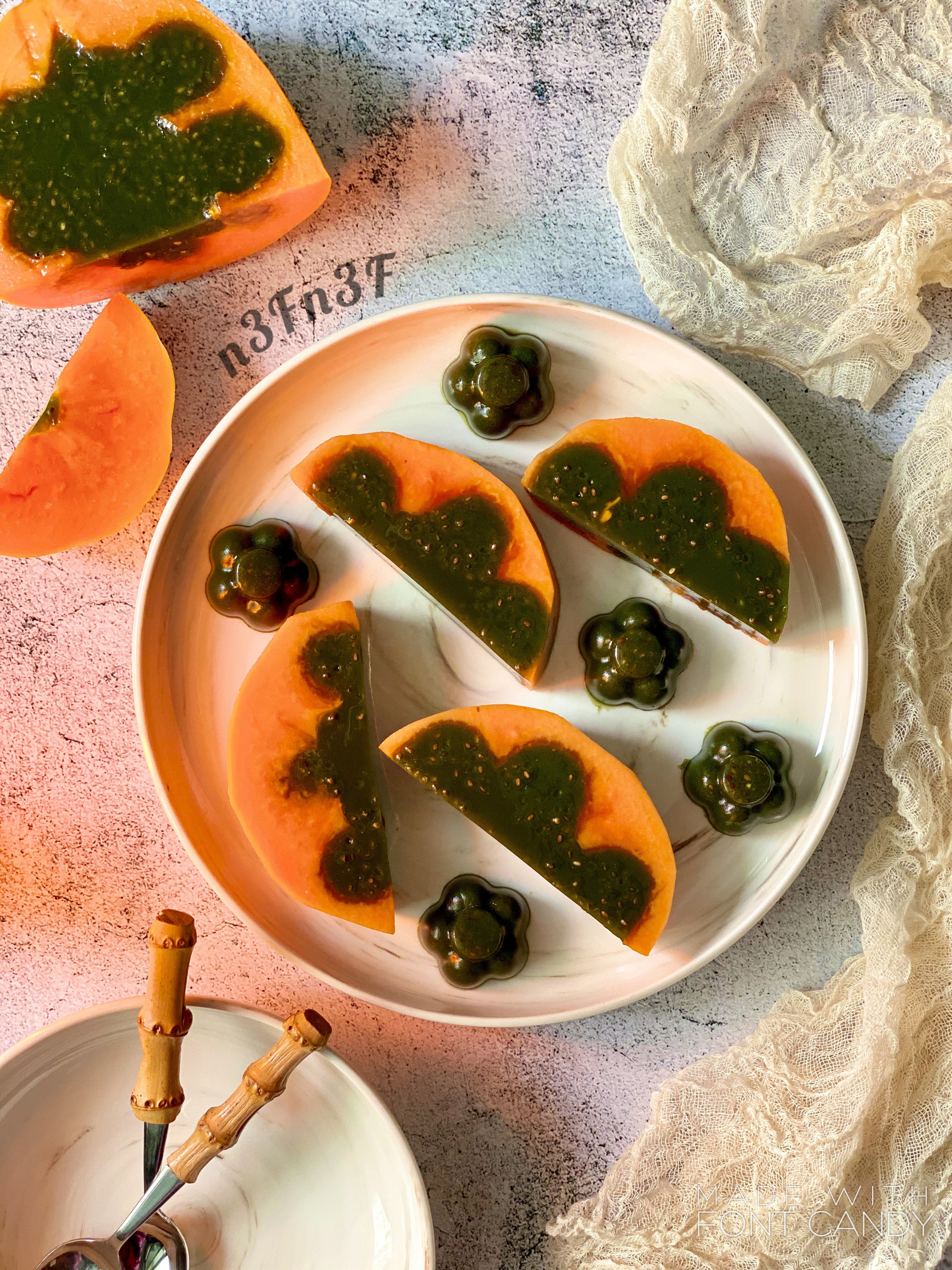 1 min read
Papaya Pudding with Good Green Vitality
Posted By
Karim Youssef
Ingredients
1 sachet good green vitality + 300ml water (mix and shake)
3 Tbsp raw honey
1 1/2 tsp agar2 powder
2 tsp chia seeds
Half papaya
This papaya pudding really is delicious and very easy to make for dessert and super nutritious too.
If you would like a FREE Nuzest sample - Click Here
Method
cut papaya into half & remove the seed. Scoop out some of the flesh. (I used 1/2 tsp size baking spoon). Set aside
Add good green stuff milk, agar-agar powder, chia seeds into a pot and bring it to a boil. Until agar2 dissolved. Add honey. Stir well.
Fill the papaya with the pudding mixture, keep refrigerated until firm.
Cut and peal the skin & serve chill.

Disclaimer: The information provided on Nuzest is for educational and informational purposes only. The information provided on this site is not, nor is it intended to be, a substitute for professional advice or care. Please speak to your qualified healthcare professional in the event that something you have read here raises questions or concerns regarding your health.