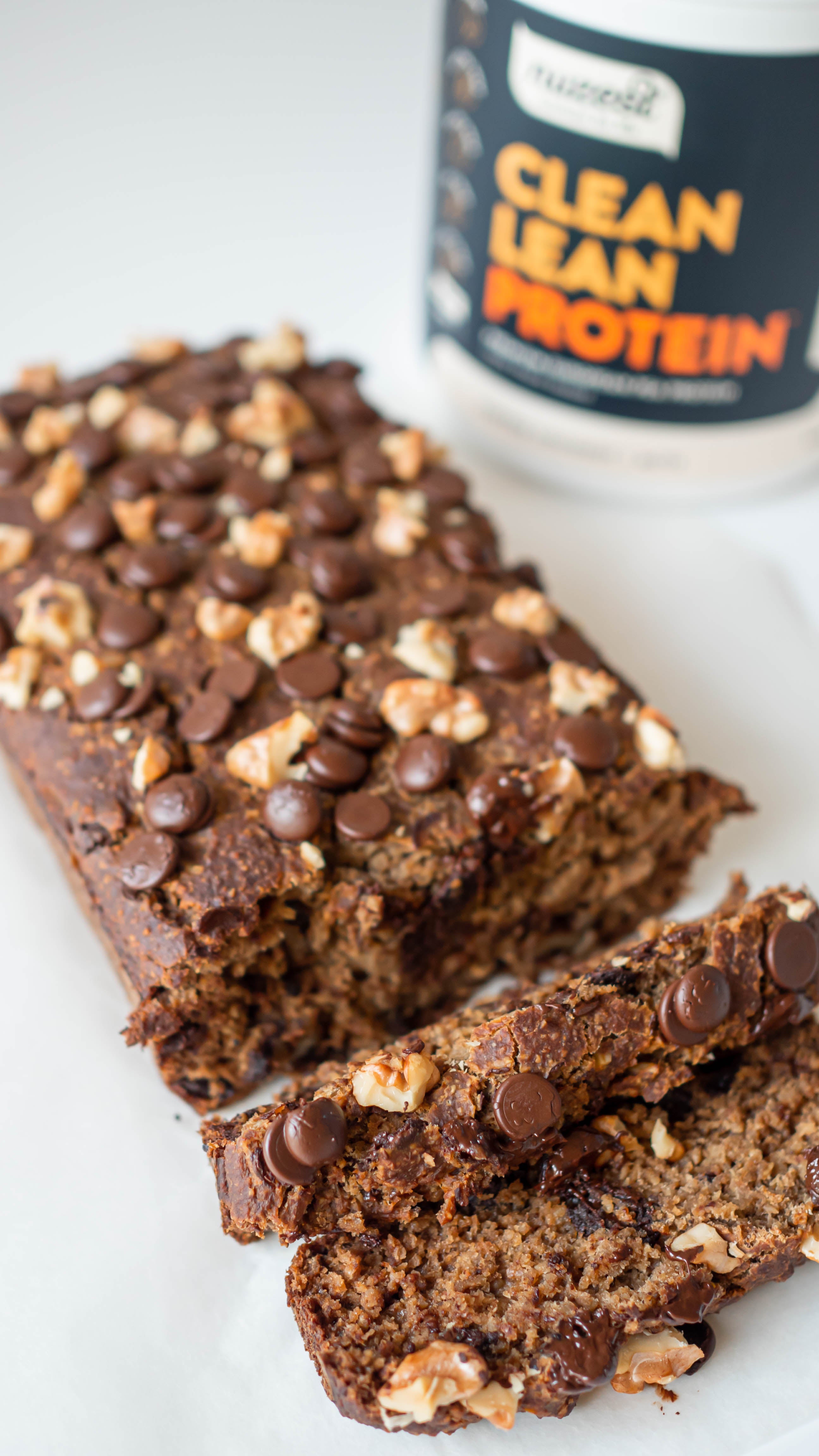 1 min read
Oat Flour Banana Choc Chip Walnut Coffee Bread
Posted By
Karim Youssef
Ingredients
3 ripe banana
2 cups of Oat Flour
1/3 cup of almond butter
2 flax egg
¼ cup maple syrup
¼ cup almond milk
1 tsp baking powder
1 tsp baking soda (very important, if you don't have baking soda you can make it by using 2 tsp of baking powder and adding a tsp of apple cider vinegar)
¼ cup chopped walnuts
2 scoops of

Nuzest Coffee Coconut + MCTs Clean Lean Protein

Chocolate Chips (add to your heart's desire)
Recipe by Willabelle Teo

This Vegan Banana Coffee Bread is fluffy and absolutely delicious.

Method
Mix together mashed bananas with nut butter, plant milk, flax eggs and syrup. Mix with an electric mixer to make sure well combined. Sieve in flour, Nuzest Coffee Coconut + MCTs Clean Lean Protein, baking powder and soda. Add choc chips and walnut into the mix! Now pour batter into a 7"x 3" lined loaf tin (top some walnuts and choc chips on top!) and bake in a preheated oven at 180°C for 45 mins (until a skewer comes out clean). Let cool completely before slicing.

Disclaimer: The information provided on Nuzest is for educational and informational purposes only. The information provided on this site is not, nor is it intended to be, a substitute for professional advice or care. Please speak to your qualified healthcare professional in the event that something you have read here raises questions or concerns regarding your health.