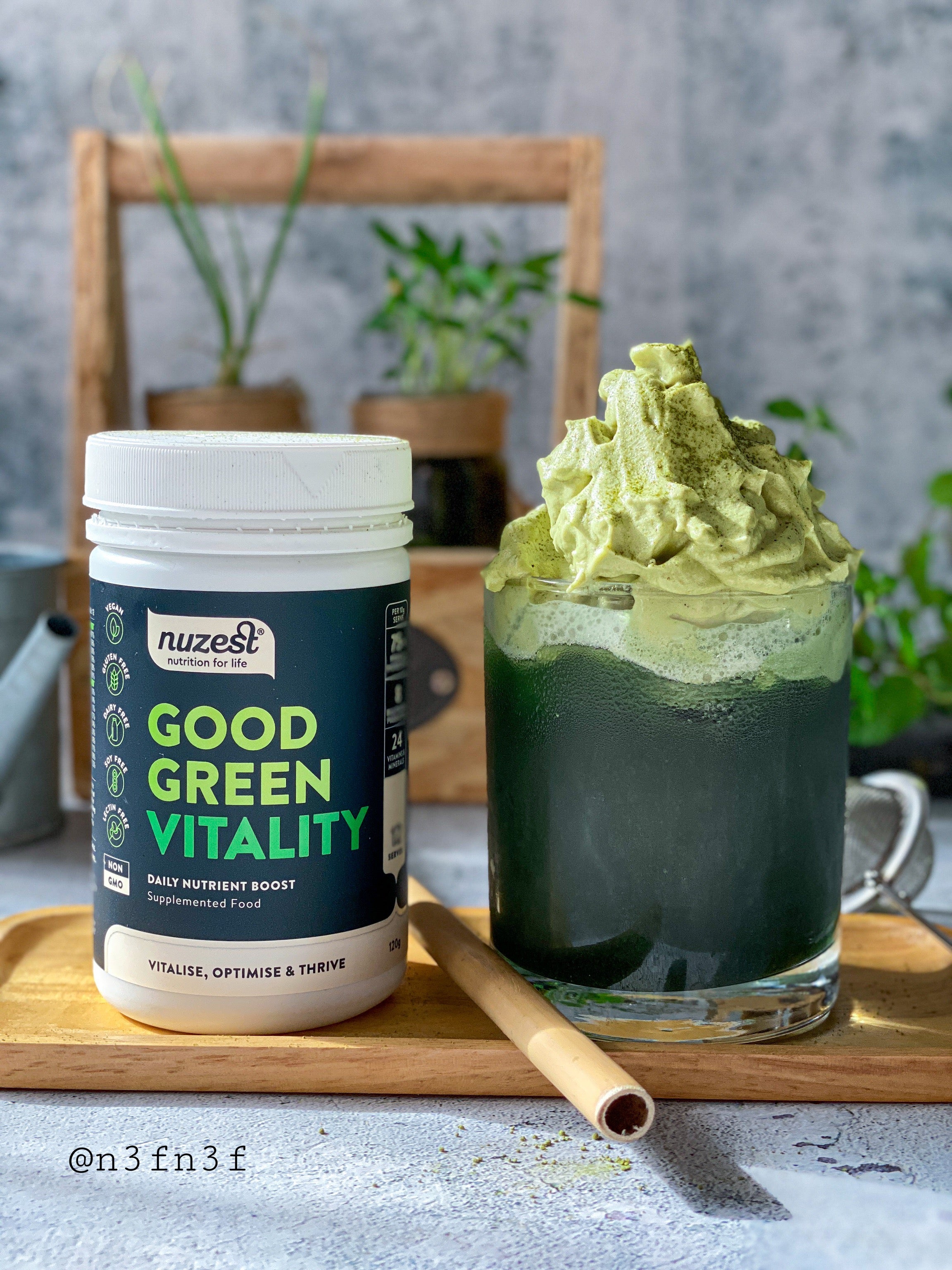 1 min read
Nuzest Matcha Dalgona
Posted By
Karim Youssef
Ingredients
1 egg white
1/2 tsp Matcha powder
1 Tbsp monkfruit or sugar of your choice
Ice cubes
Nuzest Good Green Vitality (mix well with shaker, 10g of Good Green vitality with 200ml water)
Recipe by Oktaviani FenFen

This Matcha Dalgona is delicious and it looks gorgeous! Ready in just 10 minutes.
If you would like a FREE Nuzest sample - Click Here
Method
Add the egg whites to a bowl, Whip the eggs on high until they start to turn frothy.
Once the egg white starts getting frothy after 1-2 minutes, add sweetener.
Continuously whip the egg white at a high-speed setting until thick, fluffy, and stiff peaks form (about 2-3 minutes)
Add the matcha powder and whisk a few more times until mixed in.
Add ice to a glass and pour in Nuzest plant based milk, Spoon whipped matcha on top of the milk.

Feel free to sprinkle on some matcha powder. Stir, sip and enjoy!
Disclaimer: The information provided on Nuzest is for educational and informational purposes only. The information provided on this site is not, nor is it intended to be, a substitute for professional advice or care. Please speak to your qualified healthcare professional in the event that something you have read here raises questions or concerns regarding your health.