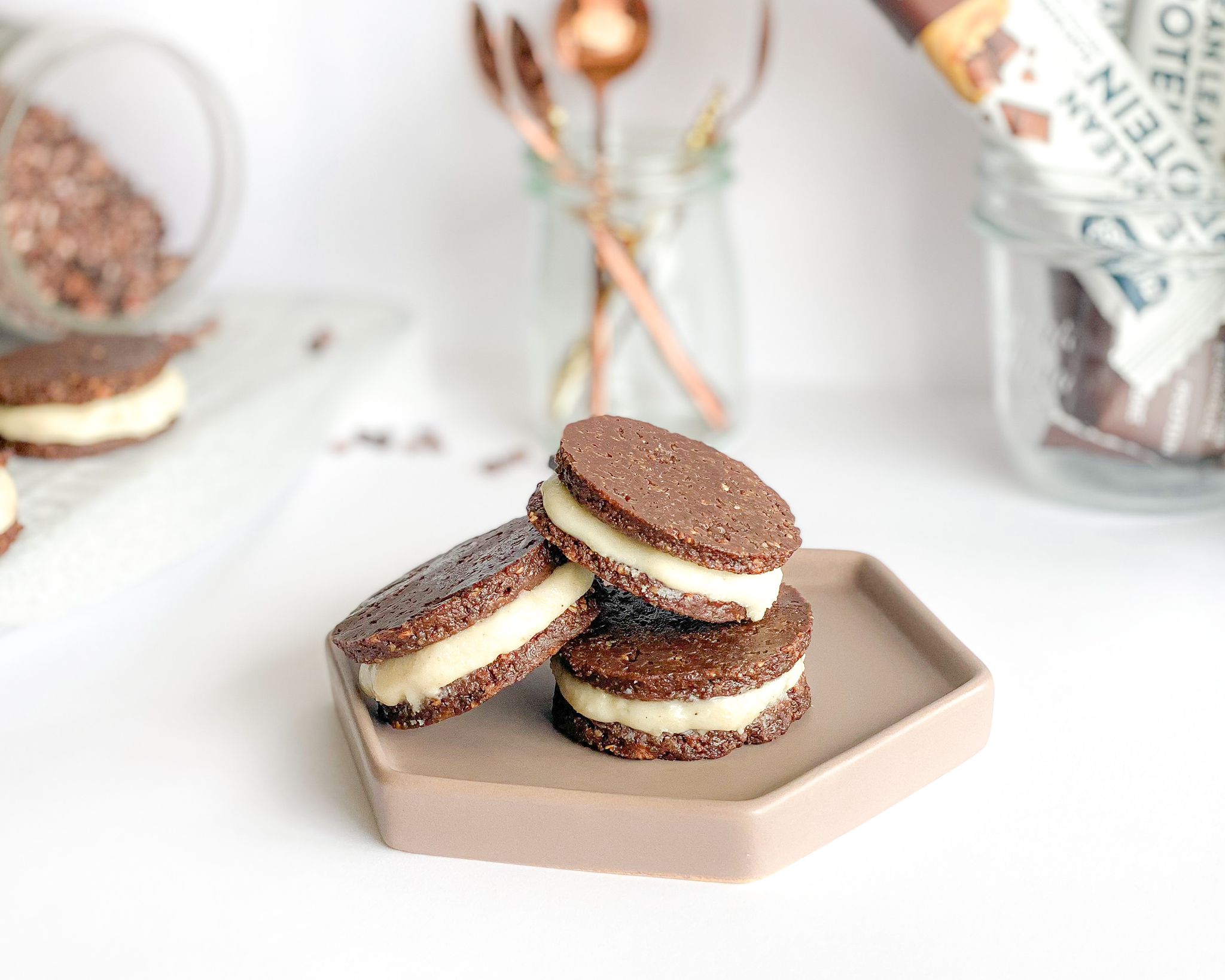 1 min read
NO BAKE OREO INSPIRED PROTEIN COOKIES
Posted By
Karim Youssef
Oreos are great, protein is greater! This recipe is super easy to make at home and tastes (and looks) wonderful!
Ingredients
Cookie dough:
Creamy Filling:
1/3 Cup coconut butter (not coconut oil)
1 Tsp tahini paste
1 Tsp vanilla extract
1 Tsp coconut oil
1.5 Tbsp Monk Fruit syrup
Recipe by Charissa & Co
Often find yourself craving something sweet or salty?
There are a few ways to outsmart those intense feelings to eat without sabotaging your health. 
I love finding ways to outsmart those food cravings….
That craving hit you get works in a system:
Usually you get the urge (the craving), followed by the behaviour (finding a food that satisfies that craving). Then, you get the reward (eating the food you wanted). That last part is accompanied by a release of dopamine, giving your brain a "hit" of pleasure
Cravings are often brought on by environmental cues such as your direct environment ie. home, office, sight, smell, taste, or even the company you are in, your support system or network around you.
Therefore by tracking when and where your cravings occur can help you figure out what triggers them. Then from there, you can adjust your environment and habits to disrupt the cycle.
Method
In your food processor add all the ingredients for the cookie dough and blend until a dough like consistency is reached. Roll out your dough and start cutting out your circled cookies.
Place the cookies in the freezer to set for at least 20min, whilst making your filling.
Remove the cookies from the freezer and start filling your cookies with the creamy vanilla centre.
Disclaimer:
The information provided on Nuzest is for educational and informational purposes only. The information provided on this site is not, nor is it intended to be, a substitute for professional advice or care. Please speak to your qualified healthcare professional in the event that something you have read here raises questions or concerns regarding your health.