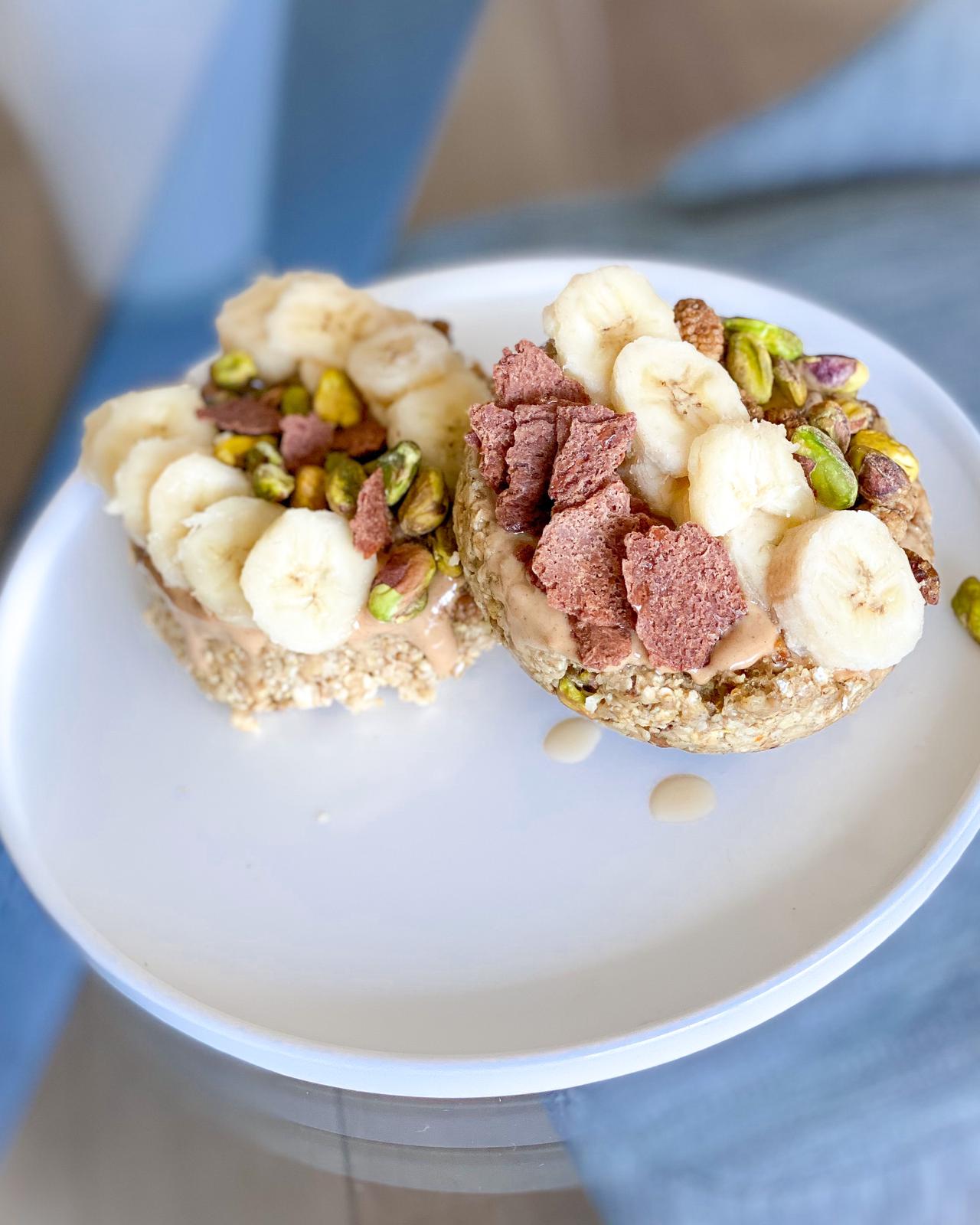 1 min read
MULBERRY PISTACHIO VANILLA CARAMEL BREAKFAST MUFFIN
Posted By
Karim Youssef
Th
is healthy muffin recipe is perfect for breakfast!
Recipe by Charissa & Co.
This healthy muffin recipe is perfect for breakfast!
Method
Add all the ingredients together until thoroughly mixed, the mixture needs to be moist and sticky, but not too wet.
Place the mixture into your large muffin/soup cup by pressing the mixture down firmly.
Allow to microwave for 2 and a half minutes. Once done, turn the cup upside down allowing the cooked muffin from popping out. Allow to cool for 4 min before cutting in half.
Spread your favourite toppings. I used peanut butter, added some freshly sliced banana, pistachio nuts, mulberries and some delicious toasted coconut crunch.
Option to drizzle a little monk fruit syrup.
Enjoy
Disclaimer: The information provided on Nuzest is for educational and informational purposes only. The information provided on this site is not, nor is it intended to be, a substitute for professional advice or care. Please speak to your qualified healthcare professional in the event that something you have read here raises questions or concerns regarding your health.