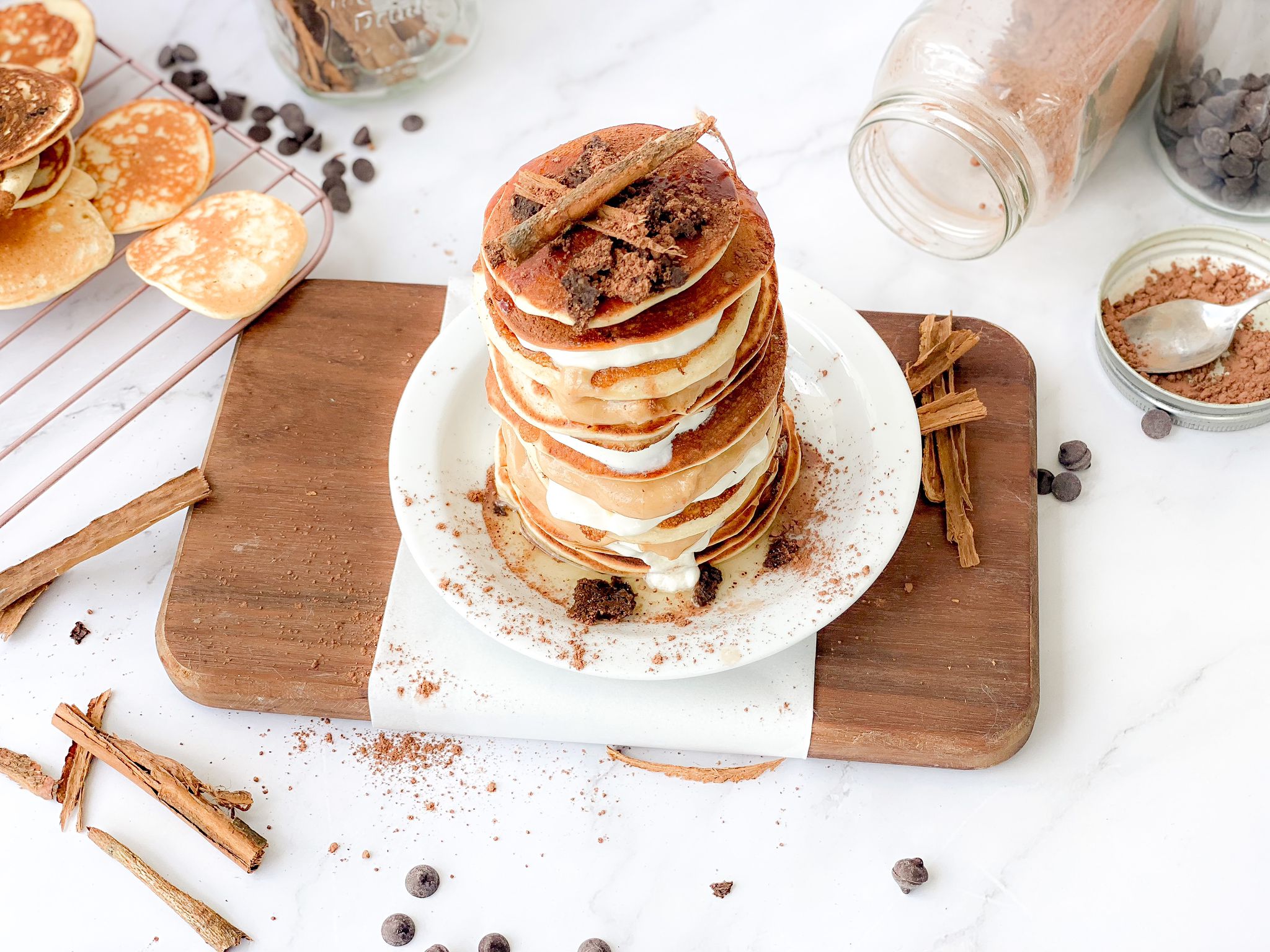 1 min read
HOT CROSS-BUN INSPIRED PANCAKES
Posted By
Karim Youssef
These pancakes are gluten-free as the base is made from chickpea + coconut flour, no refined sugars. Sweetened with monk fruit which is great if you're aiming to avoid those sugar spikes! High In protein and healthy fats, along with minimally processed goodness
Ingredients
1 pancake mix Noshu (buttermilk)
1 Tsp cinnamon
1/8 Tsp ground cloves
1/3 Tsp nutmeg
1 Serv Nuzest Vanilla Caramel Kids Good Stuff
250ml macadamia nut milk
2 Large chopped Medjool dates (or raisins 40g)
Recipe by Charissa & Co.
These hot cross bun pancakes are flavoured with dates and redolent with Easter spices! Yum!
Serve with your choice of toppings. I used a combination of minimally processed ingredients free from refined sugars and trans fats for the toppings and in between layers.
What makes these an Easter must have?
Suited for the whole family, they are also only 5g carbs per Serv of pancake.
The pancakes are gluten-free as the base is made from chickpea + coconut flour, no refined sugars. Sweetened with monk fruit which is great if you're aiming to avoid those sugar spikes! High In protein and healthy fats, along with minimally processed goodness.
Method
Add all the ingredients to your blender, blend until smooth.
In your heated non stick pan start pouring the batter into the pan. Have a medium heat pan and cook for 2-3min on each side depending on the size.
I prefer using Medjool dates in this recipe but you can use raisins if you prefer.
Toppings:
In between layers is almond butter, with some monk fruit syrup drizzle, some coconut yoghurt and of course for some added coconut crunch from COCOBYNUCO
Disclaimer:
The information provided on Nuzest is for educational and informational purposes only. The information provided on this site is not, nor is it intended to be, a substitute for professional advice or care. Please speak to your qualified healthcare professional in the event that something you have read here raises questions or concerns regarding your health.