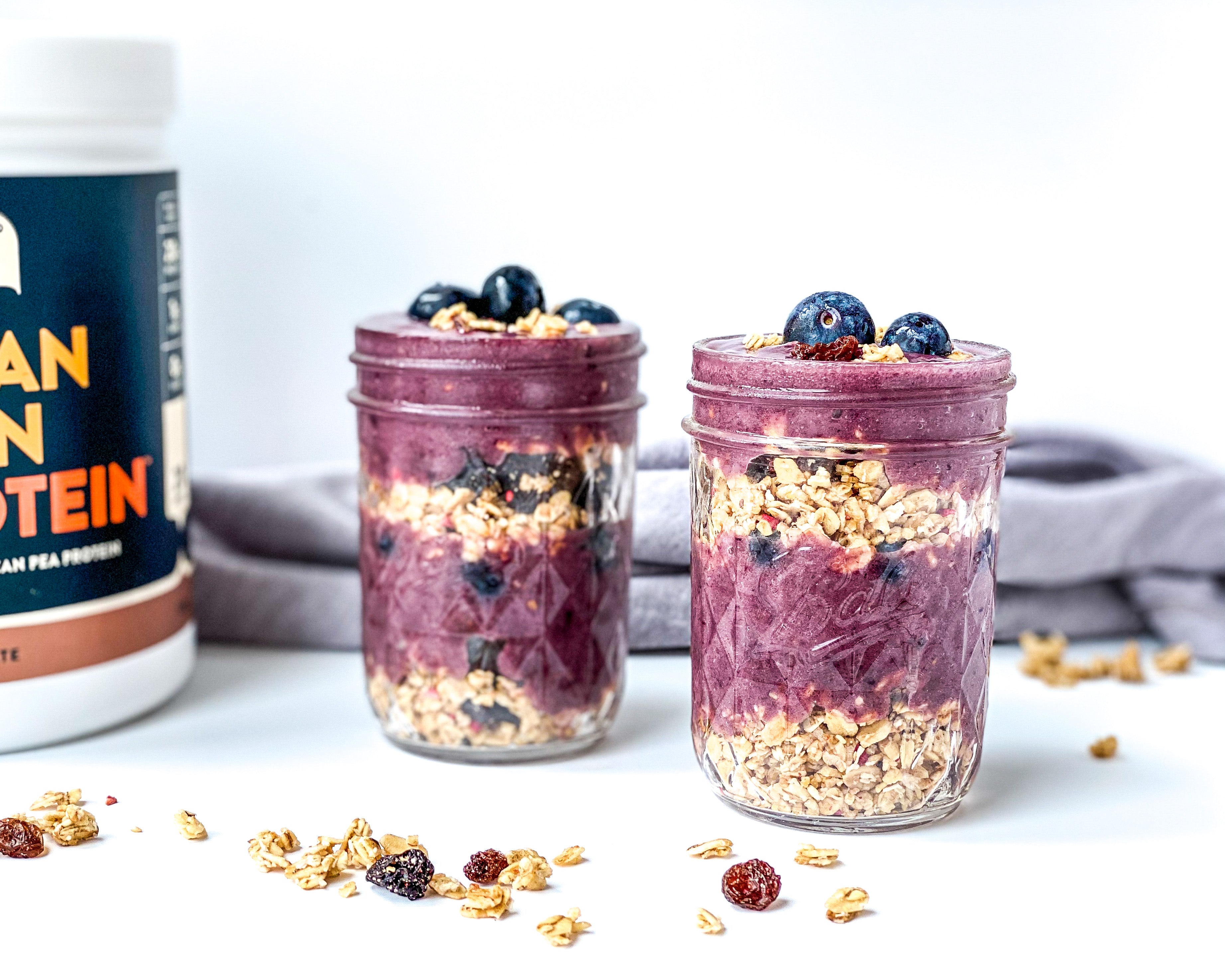 1 min read
HOMEMADE GRANOLA WITH BLUE ON CACAO CREAM
Posted By
Karim Youssef
Ingredients
3 Cups of your Gluten-free Large rolled oats
1 Cup of quinoa flakes
1 Cup of mixed raw chopped almonds & macadamia nuts
1/2 Teaspoon of fine-grain sea salt
1/2 Teaspoon of Ground cinnamon
1 Tablespoon of Raw Cacao nibs
1 Serving of Nuzest Rich Chocolate Clean Lean Protein
1/2 Cup of Avocado oil
1/2 Cup of date paste
1 Teaspoon of vanilla extract
2/3 Cups of dehydrated blueberries
Recipe by Charissa & Co
Often think of making your own favourite granola breakfast combo, but never did? Like Blueberry pancakes for breakfast, why not try this Blueberry Pancake granola version to get your morning routine on the right track.
Along with incorporating those healthy clean ingredients to your lifestyle. Kicking off the morning with the right mindset.
Feel fuller for longer, plus you are getting adequate amounts of your plant based proteins.
Method
Start to preheat oven to 350 degrees Fahrenheit and line a large, baking sheet with parchment paper. (This is around 180 Degrees Celsius)
On the side, start to use your large mixing bowl, combine the oats, nuts, salt, cacao nibs and cinnamon and Clean Lean protein. Stir to blend.
Then gradually pour in the oil and vanilla. Mix well, until every oat and nut is lightly coated. Then using your hands, rub the date paste into the entire mix evenly.
Then scrape the granola onto your prepared pan and use a large spoon to spread it in an even layer.
Ensure to bake to around 22 to 25minutes, stirring halfway. If afterwards you feel it can go longer, then please ensure to watch the oven.
Allow the granola to cool completely, for 40min without distributing the mix.
Then top with the dehydrated blueberries, then start breaking the granola into pieces with your hands.


BLUE ON CACAO CREAM LAYERS:
INSTRUCTIONS:
Blend the above ingredients until smooth, layer between your granola.
Disclaimer: The information provided on Nuzest is for educational and informational purposes only. The information provided on this site is not, nor is it intended to be, a substitute for professional advice or care. Please speak to your qualified healthcare professional in the event that something you have read here raises questions or concerns regarding your health.