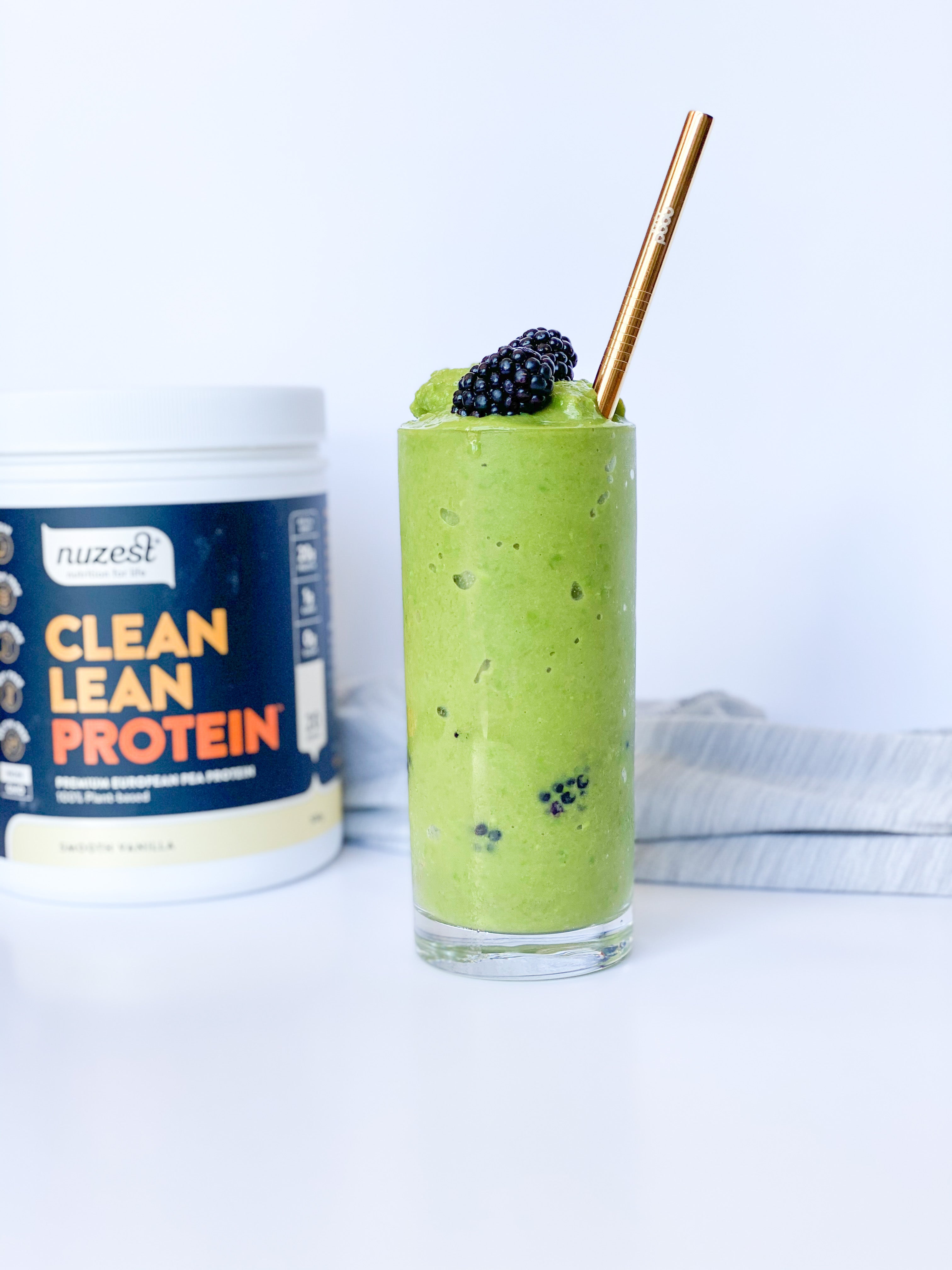 1 min read
GREEN POWER BREAKFAST BLAST
Posted By
Karim Youssef
Recipe by Charissa & Co
This green power breakfast blast is perfect for breakfast. It has everything you need 
to keep you full and energized. Delicious and Nutritious!
Pumpkin seeds are a good source of protein, iron, zinc, manganese, magnesium, phosphorus, copper, and potassium. Hemp seeds are loaded with high quality protein and a great source of essential fatty acids.
Method
Blend all until Smooth.

Disclaimer: The information provided on Nuzest is for educational and informational purposes only. The information provided on this site is not, nor is it intended to be, a substitute for professional advice or care. Please speak to your qualified healthcare professional in the event that something you have read here raises questions or concerns regarding your health.