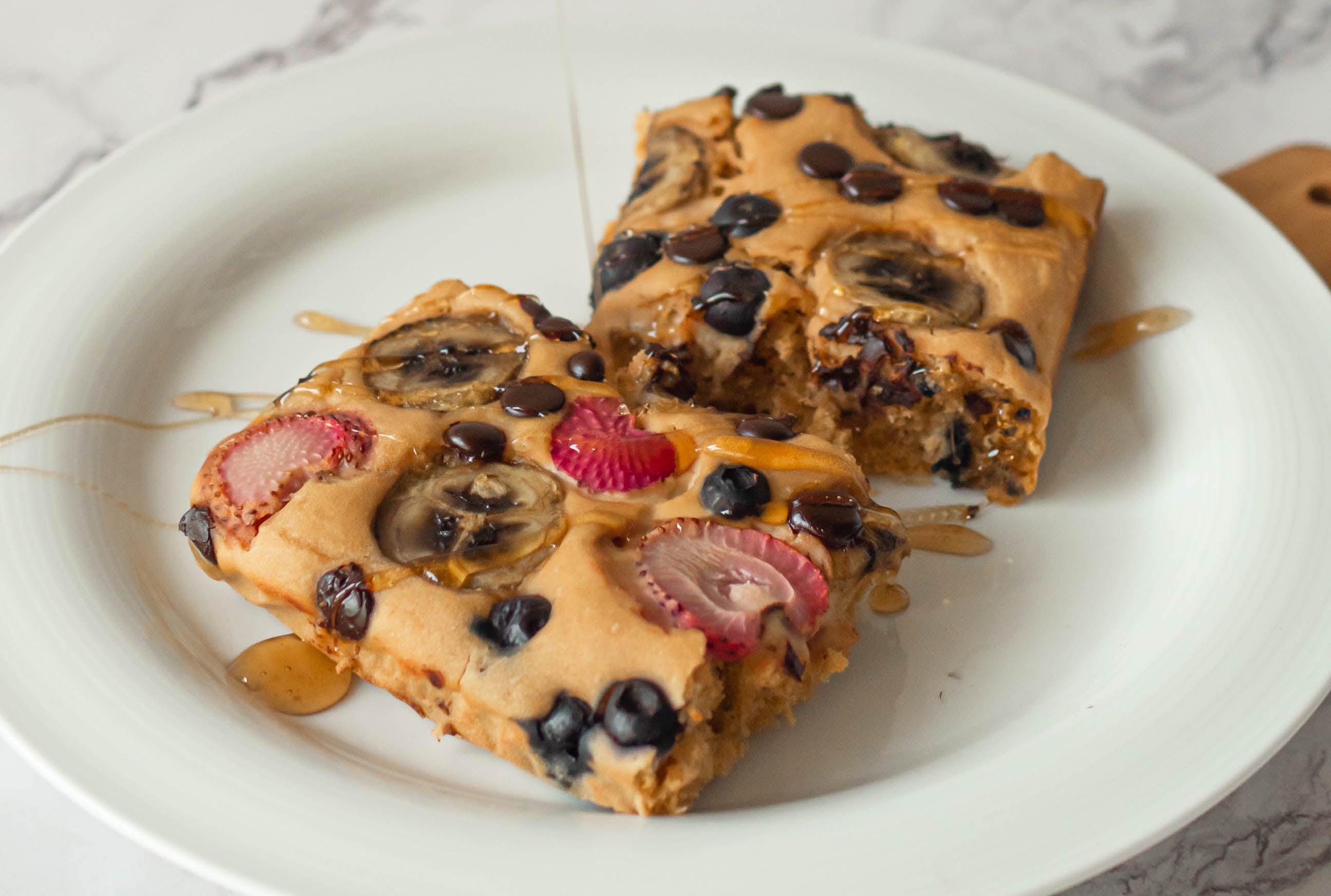 1 min read
Fluffy Vanilla Fruit Choco Pancake
Posted By
Karim Youssef
Ingredients
1 2/3 cups flour(250 g)
2 tablespoons sugar
2 tablespoons baking powder
½ teaspoon salt
2 cups almond milk(480 mL)
2 tablespoons apple cider vinegar
Recipe by Willabelle Teo


A Light and YUMMY Vanilla Choco Pancake recipe that is great with fresh fruits!
Method
Preheat oven to 400ºF (200ºC)
In a medium bowl, add the flour, sugar, baking powder, Nuzest Smooth Vanilla clean lean protein, and salt, and stir to combine.
In a medium bowl or liquid measuring cup, add almond milk, apple cider vinegar, and vanilla, and stir to combine. Let it sit for 5-7 minutes.
Pour the liquid mixture into the dry mixture and whisk until smooth.
Let batter rest for 5 minutes.
Pour the batter onto a baking sheet covered with parchment paper, smooth batter out so it is even on all sides.
Add toppings of your choice
Bake for 15 minutes
Freeze for up to 1 month or serve warm with maple syrup.


Disclaimer: The information provided on Nuzest is for educational and informational purposes only. The information provided on this site is not, nor is it intended to be, a substitute for professional advice or care. Please speak to your qualified healthcare professional in the event that something you have read here raises questions or concerns regarding your health.