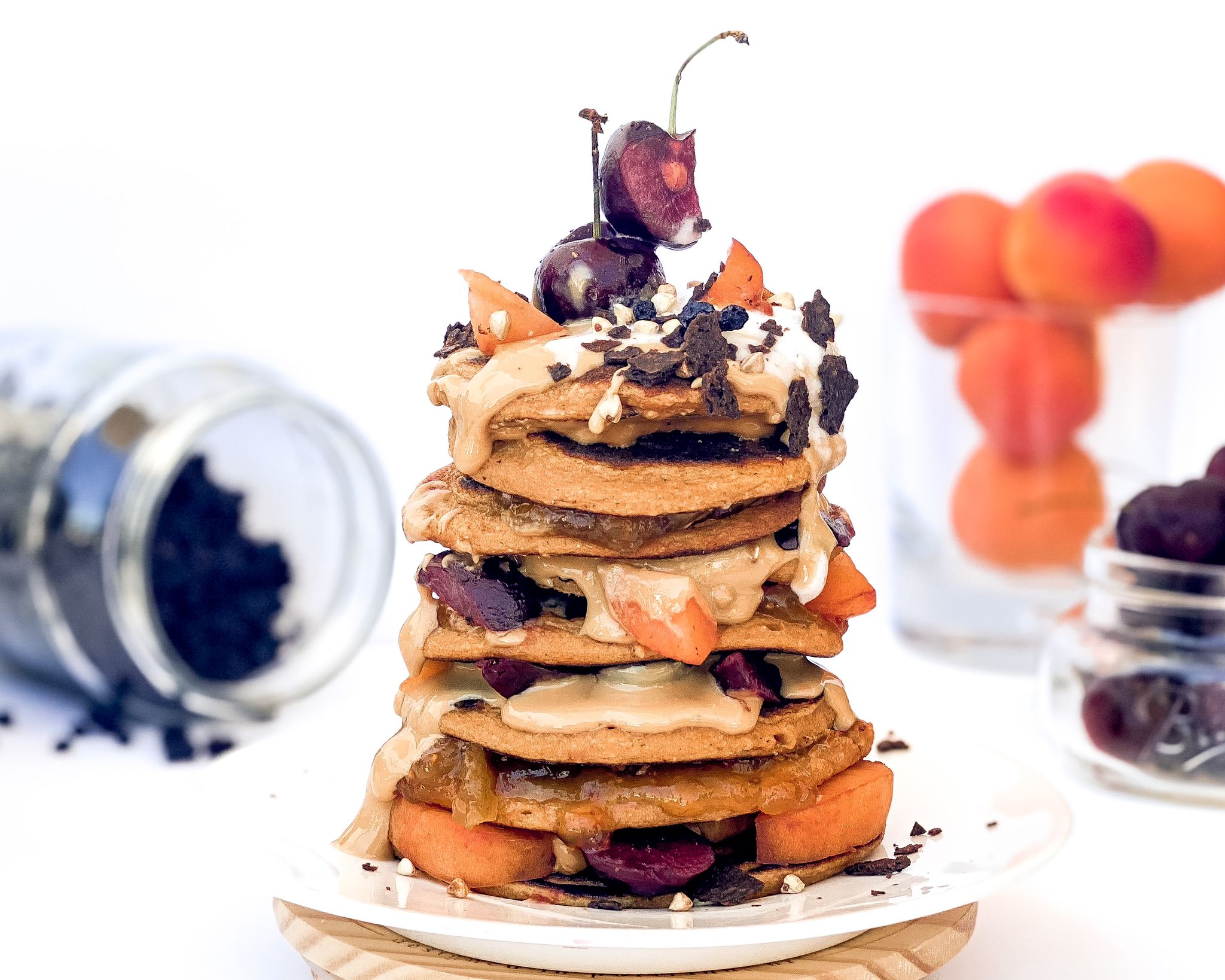 1 min read
FLOURLESS APRICOT KETO PANCAKES
Posted By
Karim Youssef
Recipe by Charissa & Co.
Good Morning to the second Sunday of the new year!⁠
Who does not love their Sunday Pancake mornings right?⁠
But we can certainly still have flavour without sacrificing those pancakes Sundays.⁠
This New Year, aim to spend more time in the kitchen making your own meals from scratch… You will be surprised how amazing your meals will taste.⁠
These keto pancakes for example so easy to make, they are thick, fluffy everything a pancake should be! ⁠
Free from grains and no sugar needed, they are quick and easy to make! Plus they are only around 3.5 grams net carbs per serving.⁠
Method
Add all the ingredients to your food processor or blender, blend until a smooth consistency is reached.⁠
Using a non stick pan allow it to heat up first over a medium heat. ⁠
Once hot, pour 1/4 cup spoonfuls of the batter onto the pan and immediately cover it. Cook the pancakes for 3-4 minutes, or until the edges begin to bubble. ⁠
Once done, remove the lid and carefully flip the pancakes, and cook for a further 1-2 minutes, covered. Ensure the batter has been cooked.⁠
For the toppings: add between the layers, peanut butter, monk fruit syrup, few fresh slices of apricots **optional and for some added crunch @cocobynuco power coconut crunch.

Disclaimer:
The information provided on Nuzest is for educational and informational purposes only. The information provided on this site is not, nor is it intended to be, a substitute for professional advice or care. Please speak to your qualified healthcare professional in the event that something you have read here raises questions or concerns regarding your health.