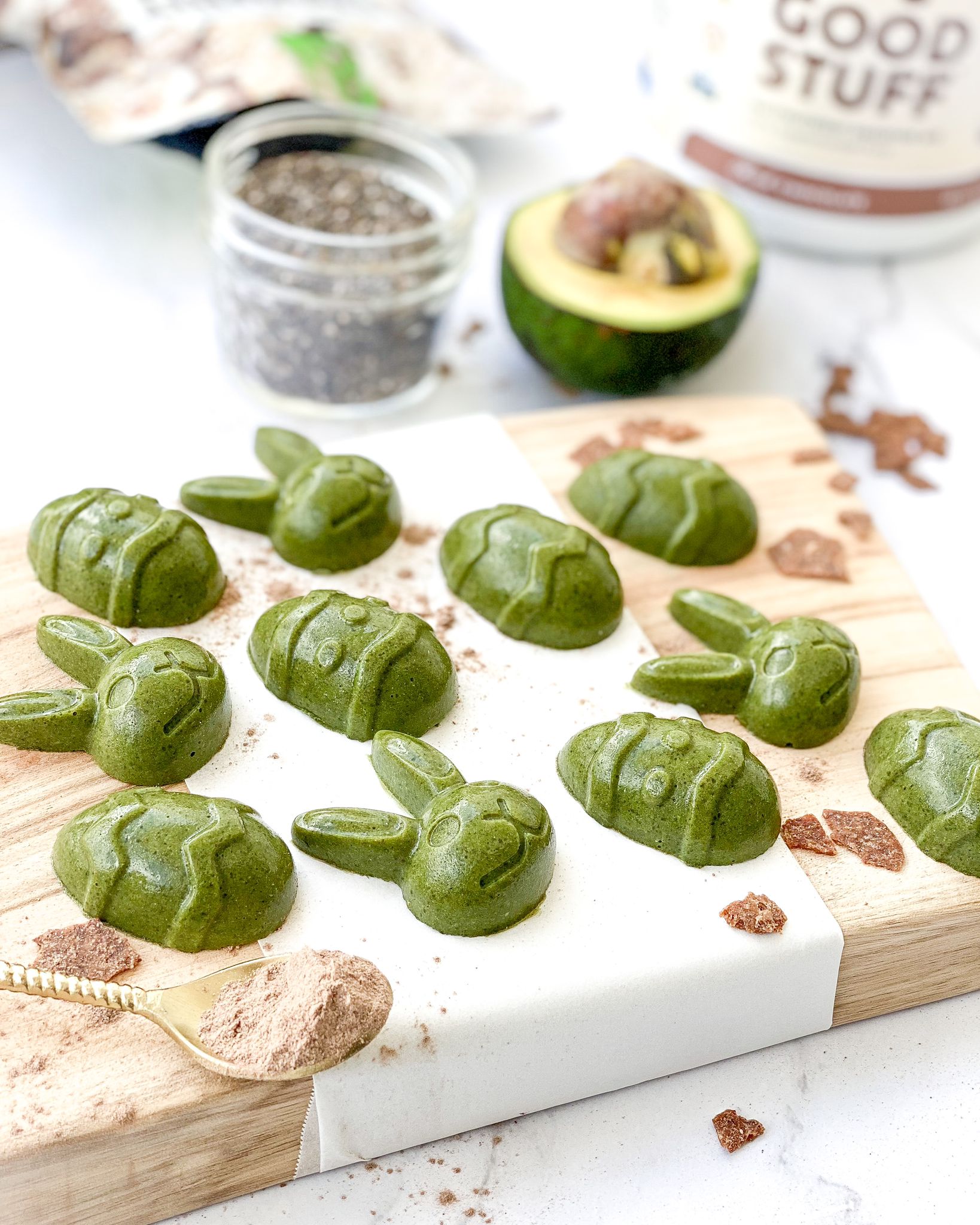 1 min read
EASTER VEGETABLE GUMMIES
Posted By
Karim Youssef
These super greens Easter gummies work as a perfect easter snack for your kids.
Ingredients
1 Cup room temperature water
4 Tbsp gelatin powder (grass fed)
1/2 Cup pre-boiled water
1 Fresh whole coconut with flesh scraped out (roughly 250ml)
200g spinach
1 Tbsp orange juice
1/2 Avocado
3 Servings Nuzest Rich Chocolate Kids Good Stuff
1/2 Cup chia seeds
4 Large Medjool dates pre-soaked
1 Tbsp almond butter
1/2 Packet of toasted coconut crunch
Recipe by Charissa & Co.
Yes it is normal for most children to be fussy eaters especially when it comes to certain veggies!  If it's not the taste it might be the shape, colour or even the texture of that particular food. It's also normal for children to like something one day but dislike it the next, to refuse new foods, and to eat more or less from day to day.  These super greens Easter gummies might sway them 🥦, it's worth trying!
Method
Add to the room temperature water your gelatin. Mix well. Once done add the pre-boiled water to the mixture and stir evenly, set aside.
In your blender add all the other ingredients and blend until smooth once blended you and then add the gelatin mix. Blend everything one last time and pour into your desired mould. Place in the fridge for 3 hours to set.
Note:
Using non stick silicone moulds is recommended as the gummies come out easy making your life hassle free.

Disclaimer:
The information provided on Nuzest is for educational and informational purposes only. The information provided on this site is not, nor is it intended to be, a substitute for professional advice or care. Please speak to your qualified healthcare professional in the event that something you have read here raises questions or concerns regarding your health.