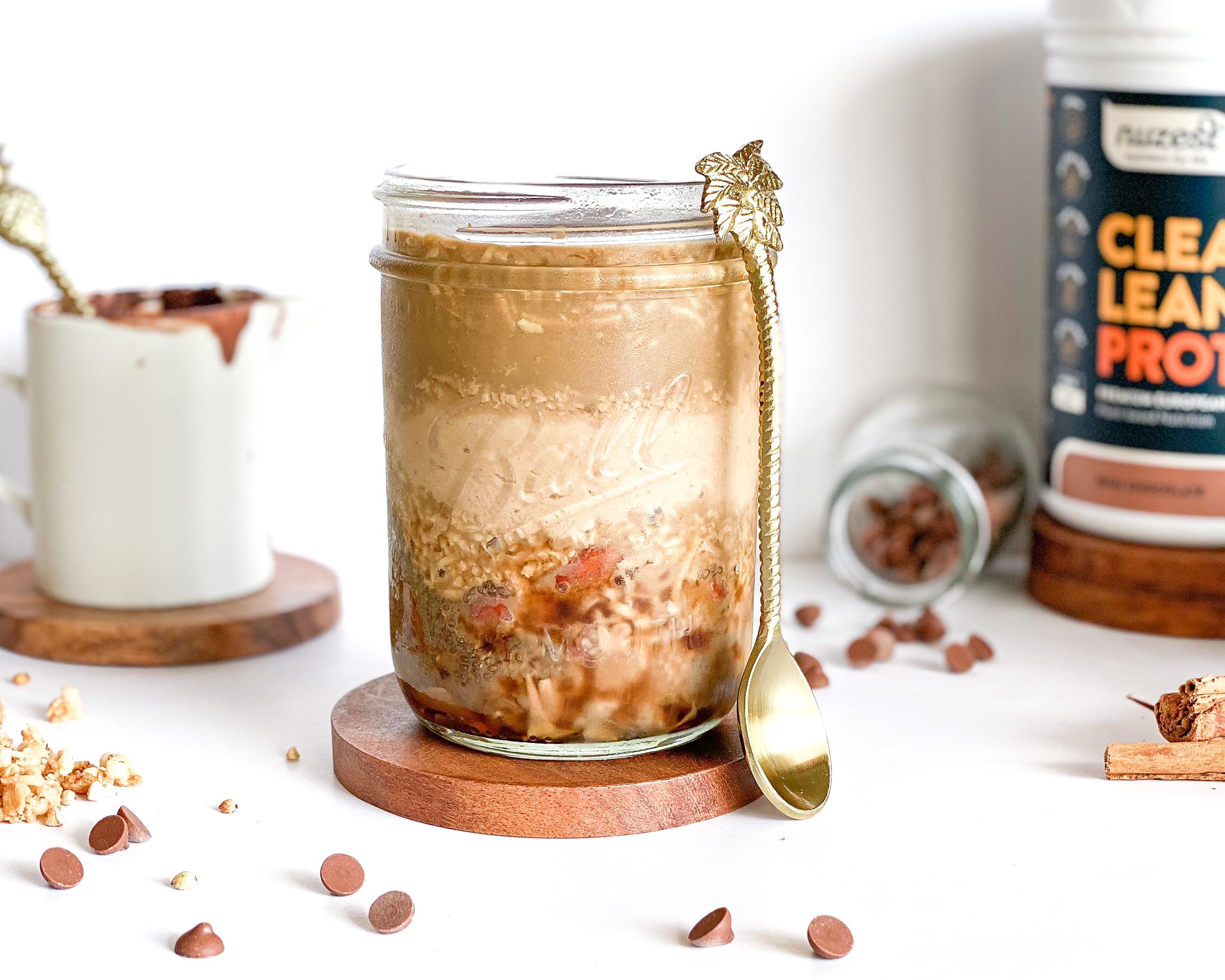 1 min read
COCONUT CHOCOLATE PUDDING
Posted By
Karim Youssef
Healthy desserts can of course be easy, delicious and free from refined sugars and trans fats…
Recipe by Charissa & Co.
Healthy desserts can of course be easy, delicious and free from refined sugars and trans fats…
Method
Layer all the dry ingredients into your glass jar, once done. Add your coconut yoghurt and finally topping it off with the chocolate protein milk. Allow to set in the fridge for 30min, before adding the final layer of chocolate coating. Once done, place the porridge in the fridge for min 2 hours or overnight to set before serving.
Disclaimer:
The information provided on Nuzest is for educational and informational purposes only. The information provided on this site is not, nor is it intended to be, a substitute for professional advice or care. Please speak to your qualified healthcare professional in the event that something you have read here raises questions or concerns regarding your health.