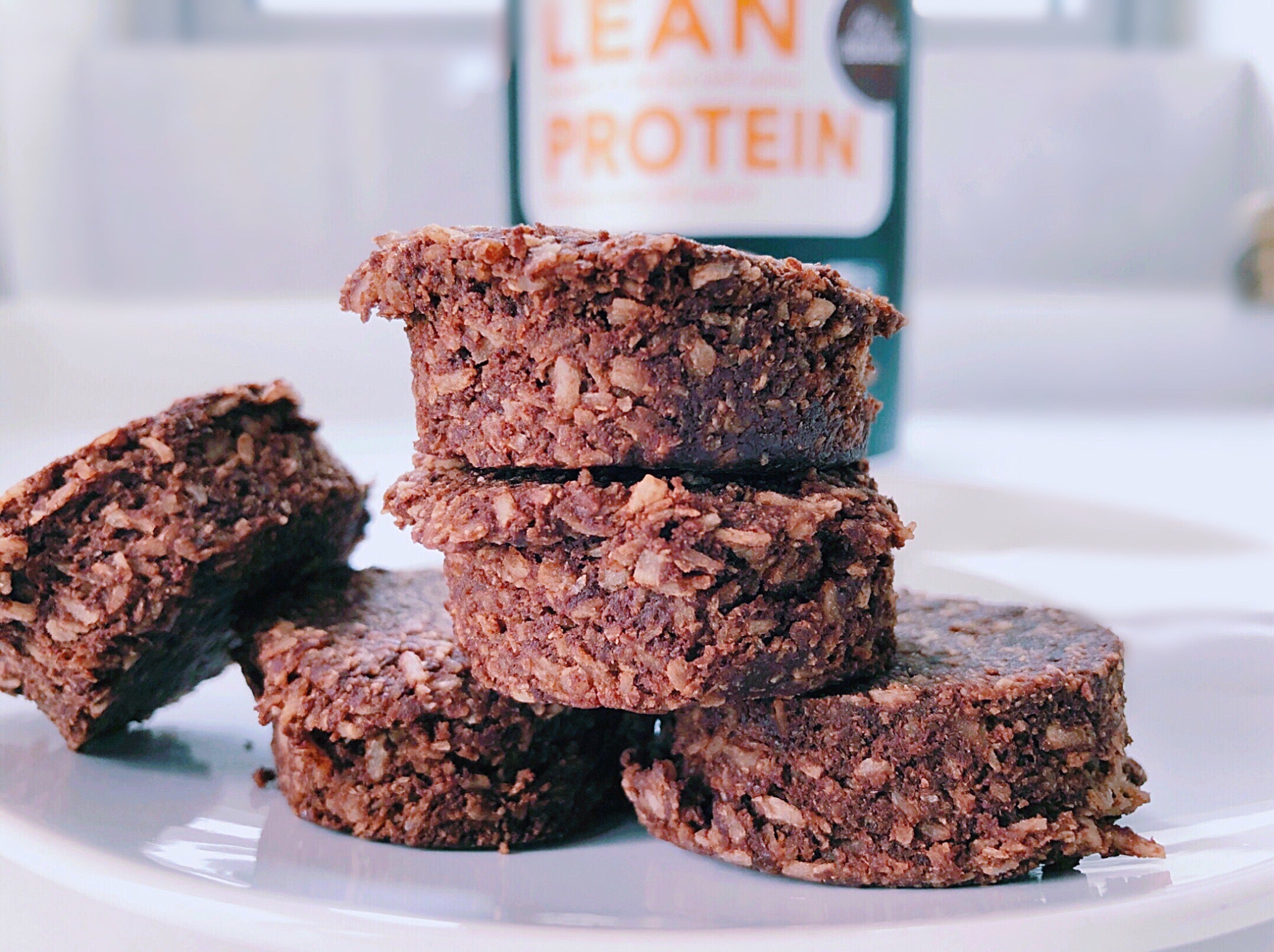 1 min read
COCONUT CHOCOLATE ALMOND COOKIES
Posted By
Karim Youssef
Ingredients
1/2 Cup of raw finely chopped almonds
1 Cup of Desiccated coconut
1/4 Cup of Nuzest Clean Lean Protein Rich Chocolate
1 Tablespoon of Vanilla Clean Lean protein
2/3 Cup dark cacao powder
2-3 Tablespoons of room temp coconut oil
1 Tablespoon of Almond Butter or Hemp seed butter
1 Teaspoon Vanilla Extract
1/2 Cup of Yacon Syrup
1/4 Cup of hemp seed meal or flaxseed meal
Method
Mix all ingredients together, use a silicone mould to make your cup shaped cookies, or you can simply scoop spoon size amounts out at a time, roll them into balls and lightly squash them out on a non stick tray, for a flatter cookie shape.
Once scooped out, cover and place in your freezer for about 40min, then remove and place inside a sealed container to keep in your fridge.
The mix needs to be dough like, not too runny, if so add more dry ingredients, if too dry you can add a little bit of nut butter or some coconut oil. (NOT TOO MUCH)
__________________________________________
Disclaimer: The information provided on Nuzest is for educational and informational purposes only. The information provided on this site is not, nor is it intended to be, a substitute for professional advice or care. Please speak to your qualified healthcare professional in the event that something you have read here raises questions or concerns regarding your health.