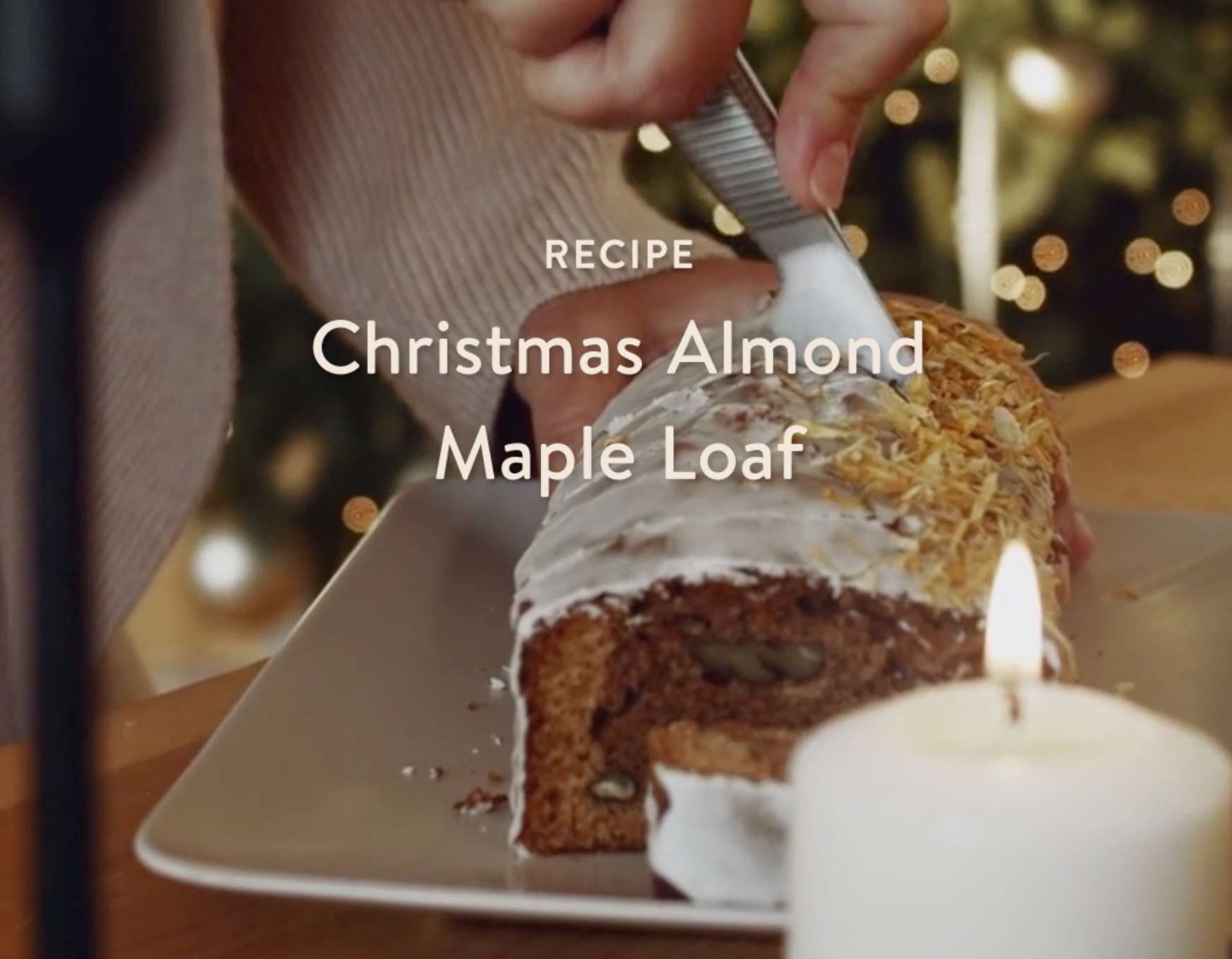 1 min read
Christmas Almond Maple Loaf
Posted By
Karim Youssef
A loaf cake with a difference, this vegan spiced sponge is made
 with almonds and coconut flour, and topped with 
almond milk, cinnamon 
and flavoursome maple syrup.
Ingredients
For the loaf:
2 cups almond meal
½ cup tapioca flour
½ cup coconut flour
¾ cup coconut sugar
2 tsp baking powder
2 tsp vanilla bean powder or extract
½ cup almond milk
2 chia eggs
¼ cup olive or coconut oil
For the icing:
1 serve Smooth Vanilla Clean Lean Protein
1 cup nut butter of choice
1-2 tsp cinnamon
Maple syrup to taste
Dash of almond milk
A loaf cake with a difference, this vegan spiced sponge is made with almonds and coconut flour, and topped with almond milk, cinnamon and flavoursome maple syrup.
Method
1. Preheat the oven to 180°C and grease a 9×5 inch loaf pan.
2. Place all of the ingredients for the loaf into a food processor and mix until well
combined.
3. Add mixture into your prepared loaf pan and place in the oven and bake for 35
mins or until golden brown.
4. While the loaf is cooking, prepare the icing. Add the nut butter, protein, cinnamon
and ash of milk to a small bowl. Mix with a spoon, adding more milk to the mixture
until you achieve your desired icing consistency. Taste and sweeten with maple
syrup, mixing again to combine.
5. Once cooked, remove the loaf from the oven and allow to cool to room
temperature.
6. Top with icing, berries and chocolate.
Store in an airtight container and consume within 5 days.
Disclaimer:
The information provided on Nuzest is for educational and informational purposes only. The information provided on this site is not, nor is it intended to be, a substitute for professional advice or care. Please speak to your qualified healthcare professional in the event that something you have read here raises questions or concerns regarding your health.