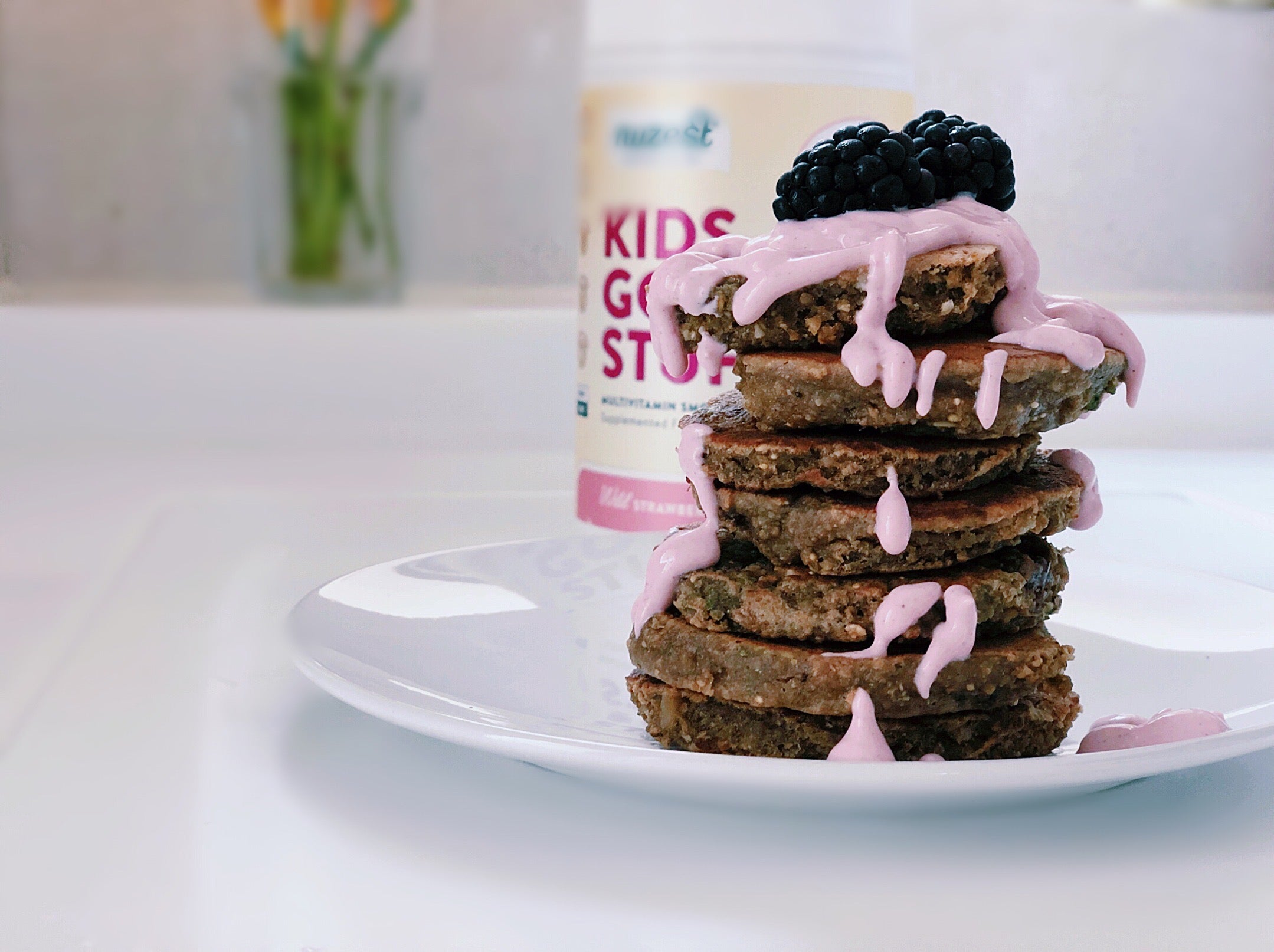 1 min read
CHOCOLATE PANCAKE WITH STRAWBERRY VANILLA DRIZZLE
Posted By
Karim Youssef
Ingredients
PANCAKE MIX:
- 1/2 Cup Gluten free Oat flakes
- 1/2 Cup chopped strawberries
- 1/3 Cup Almond flour
- 1 Ripe banana
- 1 Teaspoon baking powder
- 2 Servings of Nuzest Kids Good Stuff (Chocolate)
- Pinch of Cinnamon
- 1 - 2 Tablespoons of coconut yoghurt
- 1/2 Teaspoon vanilla extract
- 1 Teaspoon coconut oil
DRIZZLE:
- 4 Tablespoons of coconut yoghurt
- 1 Serving of Kids Good Stuff strawberry
- 1/3 Teaspoon of vanilla extract
Method
Non stick frying pan is needed, allow the pan to heat, then first mix all the ingredients of the base mix, until smooth and runny.
Start scooping out your desired pancakes, flip each side until golden brown, make sure you then mix your Drizzle ingredients together, once pancakes are made, you can drizzle your strawberry vanilla spread onto the pancakes


Disclaimer: The information provided on Nuzest is for educational and informational purposes only. The information provided on this site is not, nor is it intended to be, a substitute for professional advice or care. Please speak to your qualified healthcare professional in the event that something you have read here raises questions or concerns regarding your health.