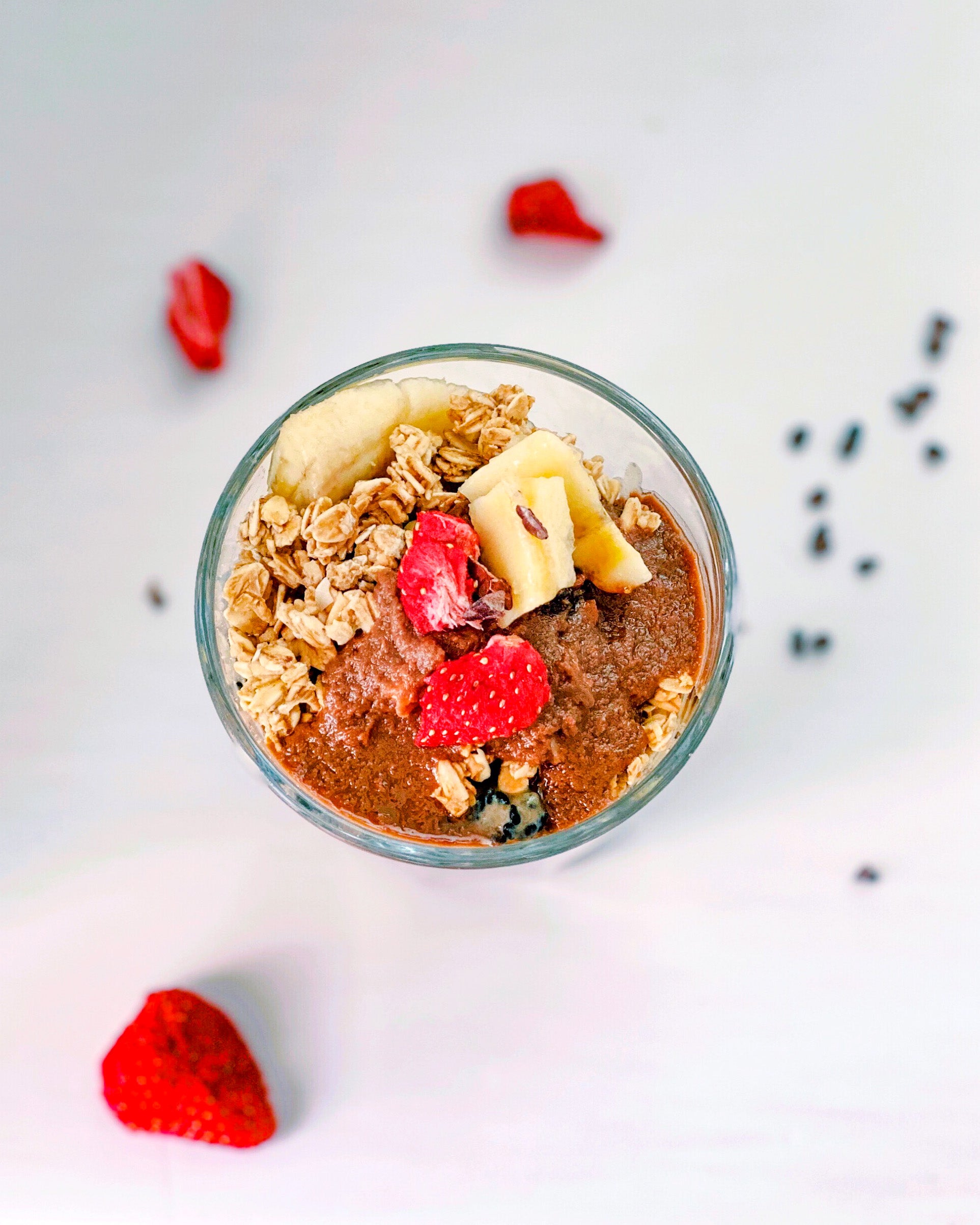 1 min read
Chocolate Chia Pudding
Posted By
Karim Youssef
Ingredients
For the Milky chia base:

For the chocolate topping:
2 Tablespoons of cacao powder
1 Avocado
2 Tablespoons of almond butter
1/2 Cup of Almond Milk
1 Tablespoon of Flaxseed meal
Recipe by Charissa & Co
This easy Chocolate Banana Chia Pudding recipe is healthy and nutritious enough for breakfast or even great as a dessert alternative. Chia seeds are a nutritional powerhouse, full of fiber, protein, omega-3 fatty acids, and calcium.
Method
For the Milky chia base, blend all the ingredients apart from the chia seeds and hempseed, once the mix is blended you can then add in the seeds, pour into your small glass jars and cover, and leave overnight in the fridge.
You can blend your chocolate topping either the night before and keep in the fridge, separate from the chai mix, only until the next morning as you scoop out a dollop onto each serving of the chia mixture once set.

Disclaimer: The information provided on Nuzest is for educational and informational purposes only. The information provided on this site is not, nor is it intended to be, a substitute for professional advice or care. Please speak to your qualified healthcare professional in the event that something you have read here raises questions or concerns regarding your health.