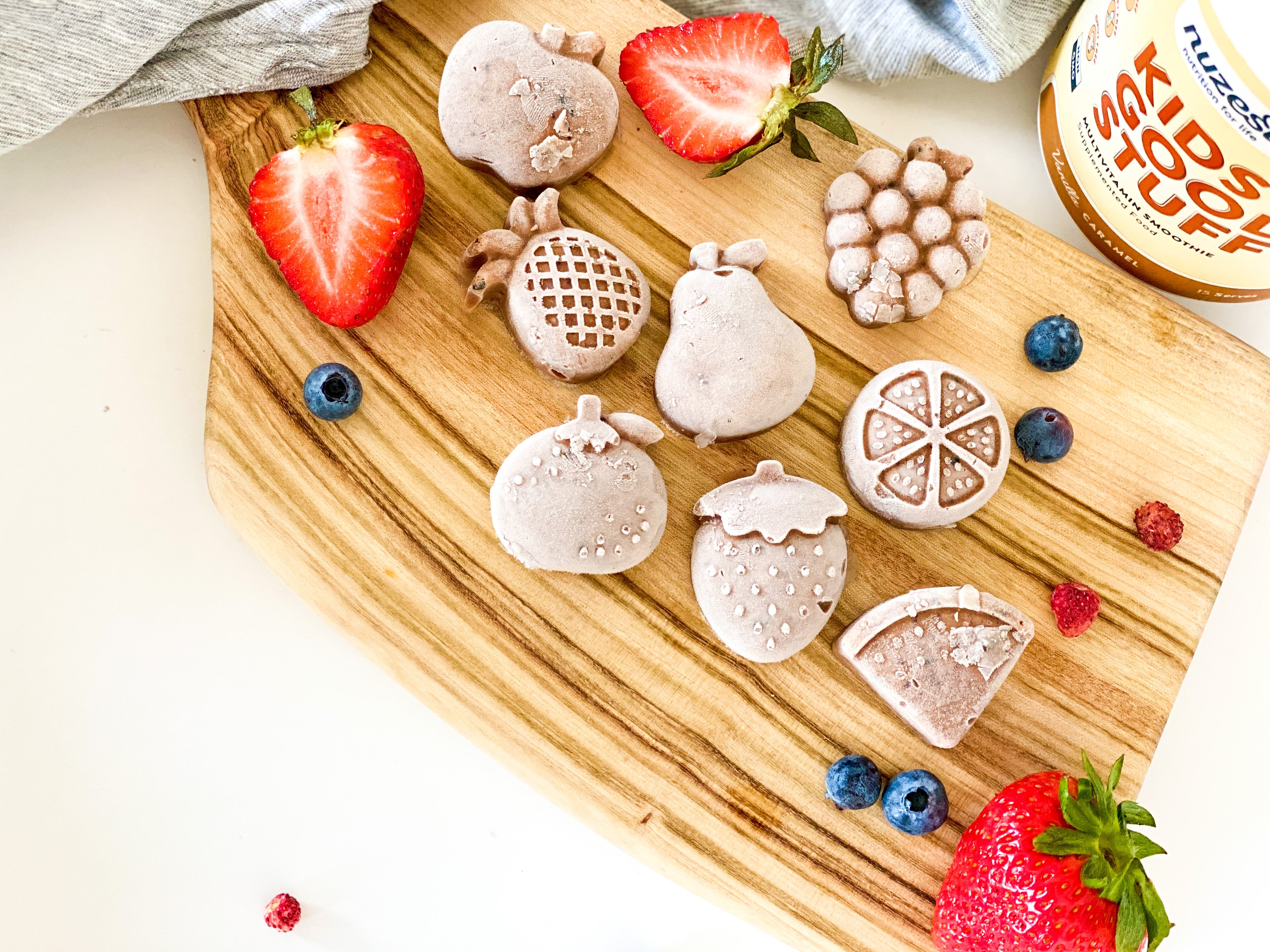 1 min read
CARAMEL VANILLA ICE-CREAM BITES
Posted By
Karim Youssef
Ingredients
CREAMY BASE:
1¼ Cups of Macadamia nut milk
1 Cup of soft Medjool Dates
2 Tablespoons of Macadamia nut butter
1 Ripe Banana
2 Servings of

Nuzest Vanilla Caramel Kids Good Stuff

1 Teaspoon of vanilla extract
Pinch of cinnamon
1/3 Teaspoon of salt
2 Tablespoons of cacao nibs
Recipe by Charissa & Co

These little dessert ice-creams are easy to make. I added the Kids Good Stuff to this recipe, as many kids love ice-cream, I decided to make a healthier alternative.
Kids Good stuff is super easy to blend and mix into any form from baking to smoothie, plus with added benefits.
Not only are these ice-creams a treat, but thanks to Kids Good Stuff it also has all-in-one vitamins and minerals.
Method
Blend the above ingredients together in a high speed blender until smooth. Pour into your desired ice-cream silicone moulds.
Freeze for 4-6 hours or overnight before enjoying.
Disclaimer: The information provided on Nuzest is for educational and informational purposes only. The information provided on this site is not, nor is it intended to be, a substitute for professional advice or care. Please speak to your qualified healthcare professional in the event that something you have read here raises questions or concerns regarding your health.