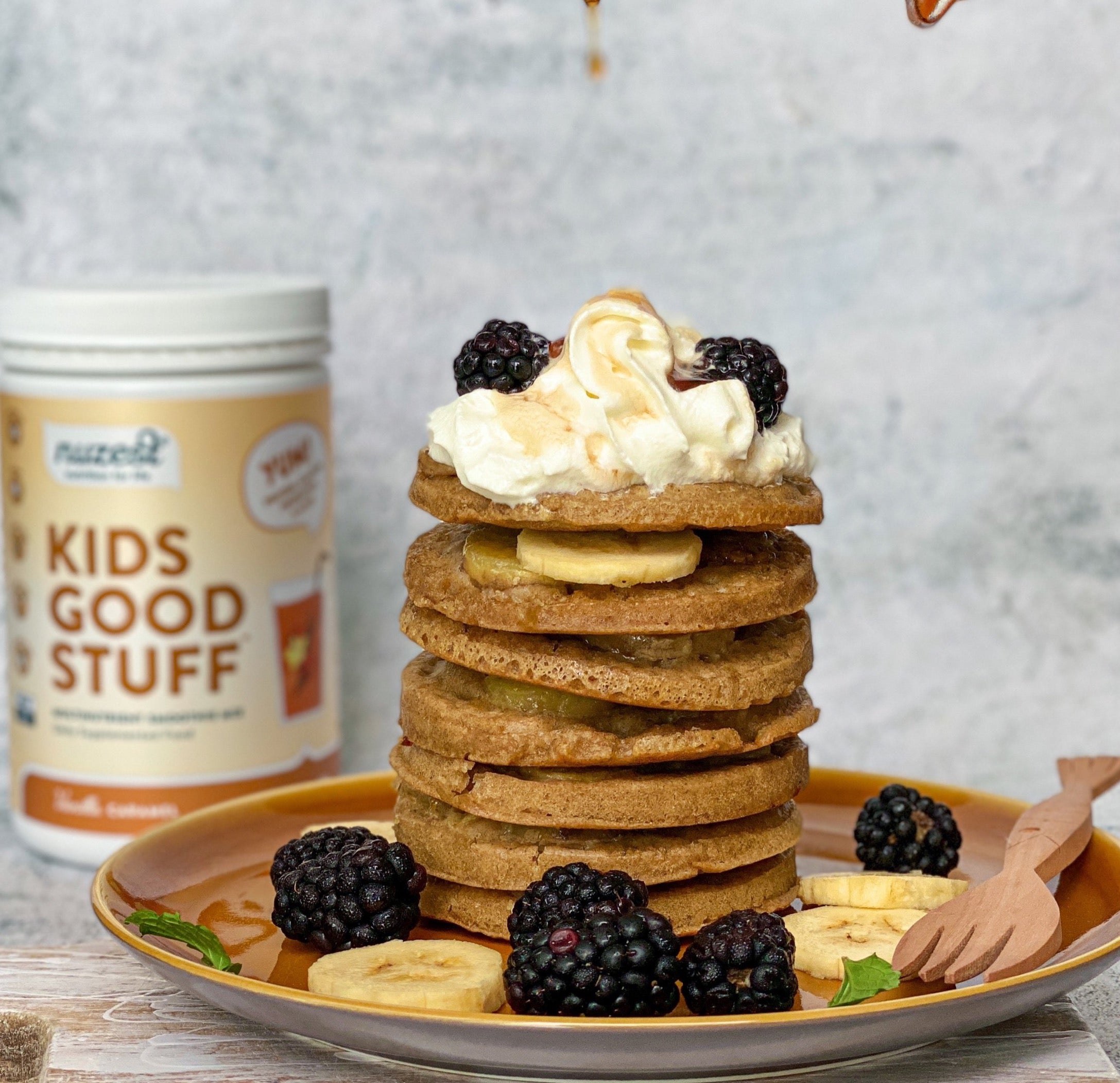 1 min read
Brown Rice Protein Pancakes
Posted By
Karim Youssef
Ingredients
125g Brown Rice
2 Scoop of Nuzest Vanilla Caramel Kids Good stuff
150g water
1/2 tsp Apple cider vinegar
15g coconut oil
1/2 tsp vanilla extract
1 egg
1 tsp baking powder
1/2 tsp baking soda
1/4 tsp salt
Easy, delicious and healthy Brown Rice Protein Pancakes recipe by Oktaviani FenFen
If you would like a FREE Nuzest sample - Click Here
Method
Grind brown rice with food processor until smooth
Add Nuzest powder, water, ACV, coconut oil, vanilla, blend on high speed around 30 seconds
Add egg and blend for 1 minutes.
Lastly add baking powder, baking soda, salt and blend quickly for a few second.
Bake pancakes on hot skillet with drops of coconut oil. You can add banana slices or blueberries. Cook until crispy, and serve immediately with butter or whipped cream (optional) and drizzle with pure maple syrup.