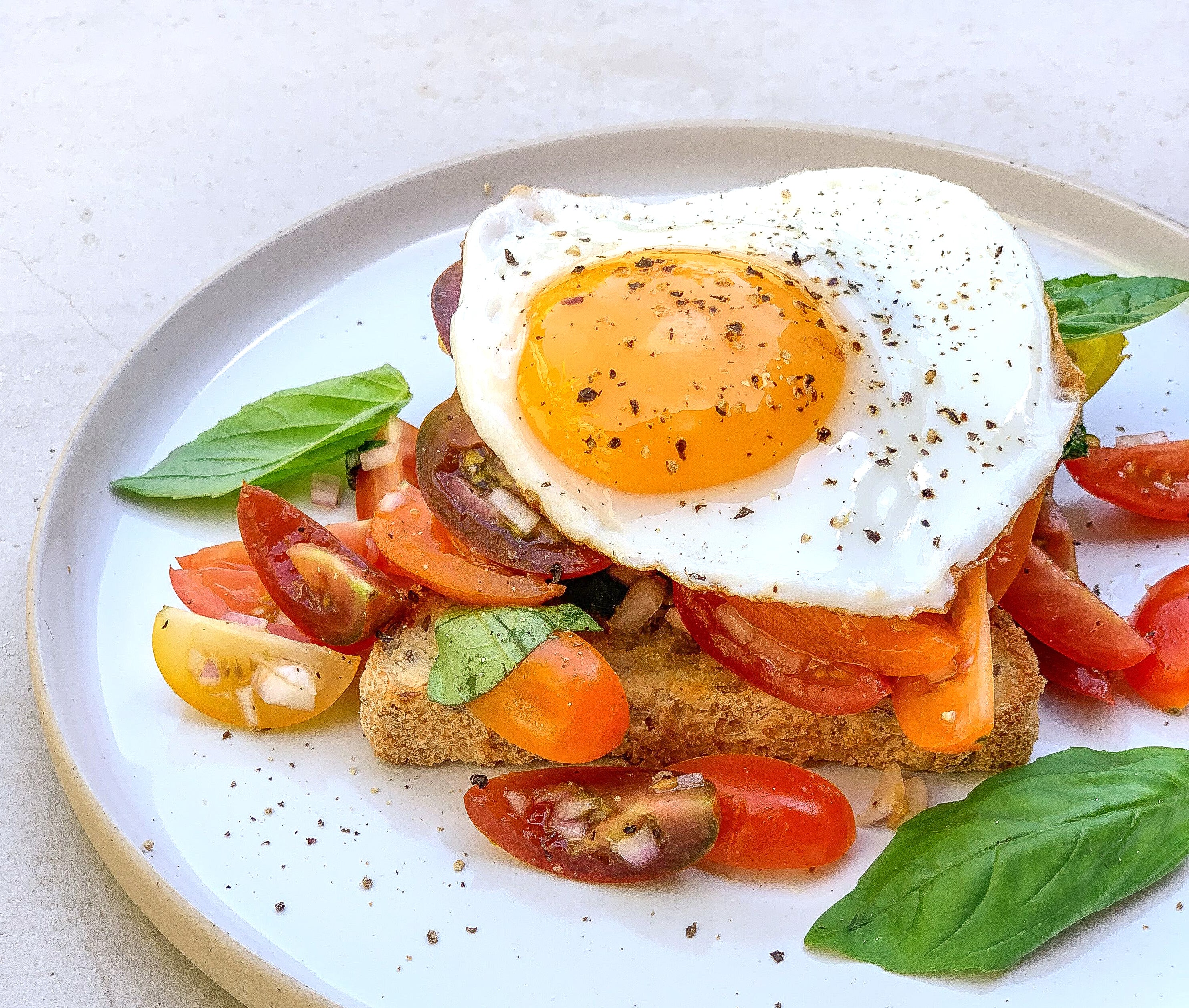 1 min read
Breakfast Bruschetta
Posted By
Freelancer Login
Ingredients
1 punnet (250g) tomatoes, quartered
¼ red onion, finely diced
½ cup fresh basil leaves
1 garlic clove
1tsp extra virgin olive oil (plus extra for drizzling)
2-4 slices of Nuzest Ultimate Protein Bread
2-4 free range eggs (optional, omit if vegan)
Salt and pepper
*Ingredients list allows for 1-2 slices of Nuzest protein bread (and eggs) per serve.
Vegetarian, Dairy free, Vegan option
Method
Wash the tomatoes and cut into quarters. Place in a small mixing bowl.
Finely dice the red onion and add to mixing bowl.
Roughly tear the basil leaves into the bowl too. Add the olive oil and season with salt and pepper. Mix and set to the side.
Heat a non-stick frying pan on medium heat and begin to cook eggs. While the eggs are cooking, place the bread into a toaster and toast.
To plate up, place the bread onto a plate and drizzle with a small amount of olive oil. Cut the garlic in half, then rub it all over the surface of the toasted bread. Top each piece of bread with the tomato mixture and finish by adding the cooked egg. Season with salt and pepper, then serve.