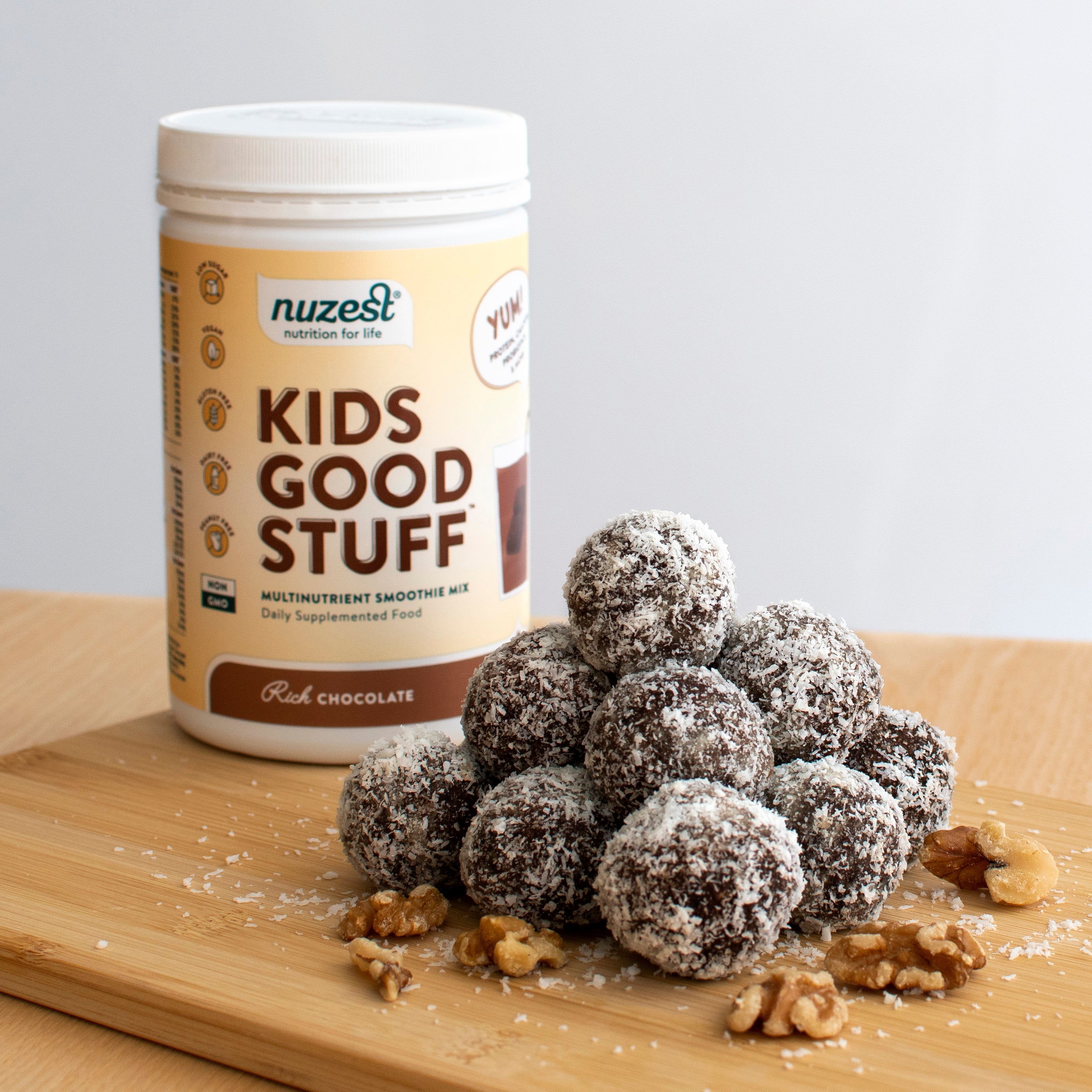 1 min read
Brain Bliss Balls
Posted By
Karim Youssef
These Nourishing 
Brain Bliss Balls
 are perfect for an after-school snack or a mid-
morning energy boost
These Brain Bliss Balls are perfect for an after-school snack or a mid-morning energy boost.
Method
Add all the ingredients to a high-speed food processor and blend until combined.
Use a tablespoon to measure out the mixture and using your hands, roll into balls.
To finish, roll the balls into desiccated coconut.
Store in an airtight container in the fridge for one week or place into the freezer.
Disclaimer: The information provided on Nuzest is for educational and informational purposes only. The information provided on this site is not, nor is it intended to be, a substitute for professional advice or care. Please speak to your qualified healthcare professional in the event that something you have read here raises questions or concerns regarding your health.