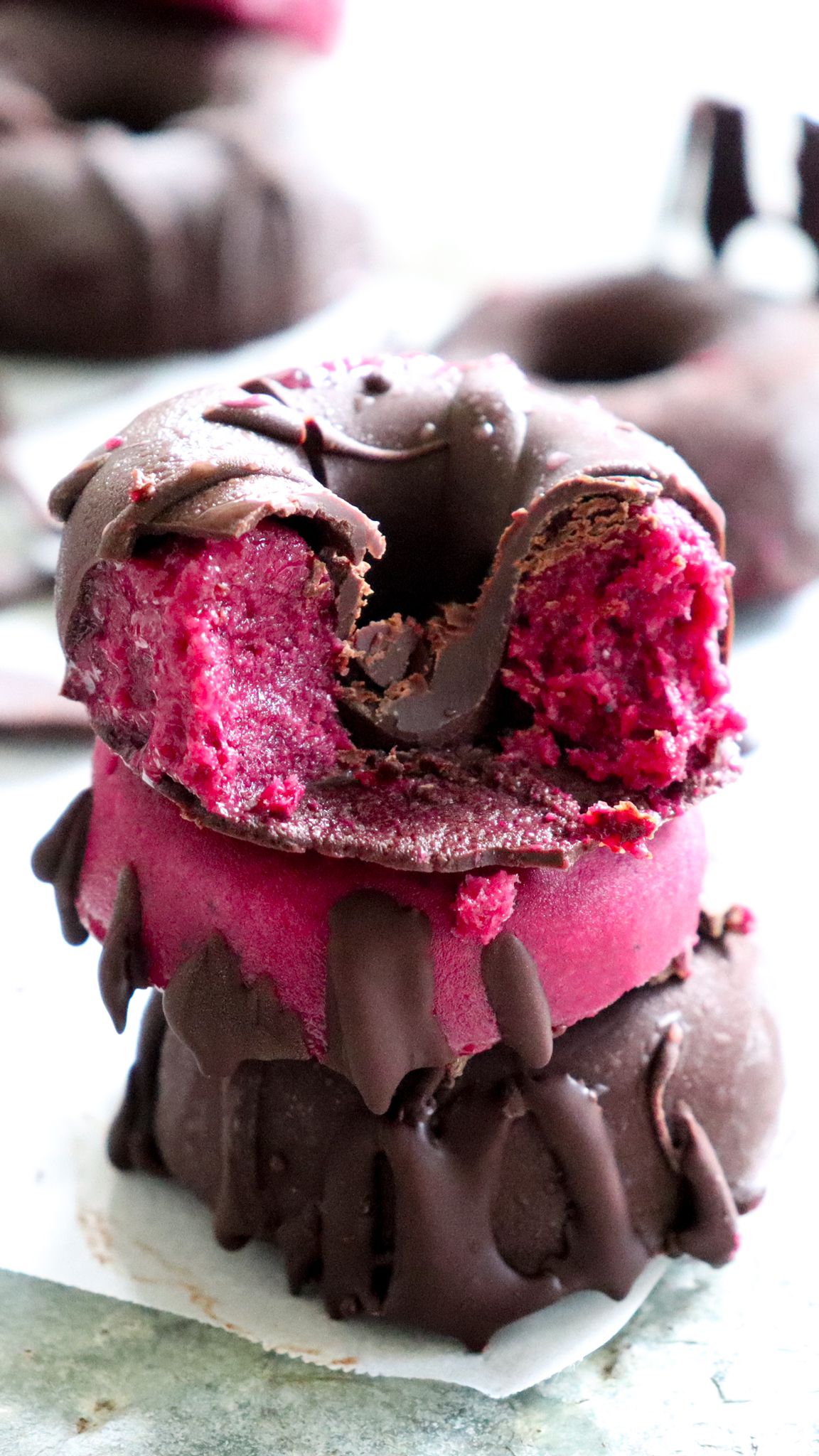 1 min read
BLUEBERRY BEETROOT ICE-CREAM CHOCOLATE COATED DONUTS
Posted By
Karim Youssef
An easy homemade ice cream that will blow your mind.
Ingredients
2 Leftover roasted beetroots
1/2 Cup frozen blueberries
1/2 Cup coconut yoghurt
1/2 Cup ice cold coconut cream
1 Tsp vanilla extract
2 Servings Nuzest Wild Strawberry Clean Lean Protein
1/2 Cup ice cold coconut milk
1 Tbsp tahini paste
1/3 Cup monk fruit syrup
1/2 Packet of cacao coconut crunch
Recipe by Charissa & Co.
As usual, I am all about the hormones and bone health! So, Ladies, this is another dessert for us! Okay, Maybe you can share it with your other half too :)
Vegetables for dessert? Why not, especially when they're as vibrant, sweet and delicious as beetroot. Leftover roasted beetroot always tastes better the next day, so why not pop these beauties in a dessert.
The purple colour and sweet earthy flavour is perfectly paired with the dark chocolate coating. When you bite into it, the chocolate cracks and you get to the delicious creamy sweet nutty beetroot centre.
It is an easy homemade ice cream that will blow your mind.
Beetroot contain significant levels of boron, a mineral, which helps to stimulate the production of sexual hormones.
Method
Add all the ingredients to your high speed blender, blend until smooth. Pour the mixture into your desired mould. Place it in the freezer for 2 hours to set before coating them with your dark sugar free melted chocolate.
Disclaimer:
The information provided on Nuzest is for educational and informational purposes only. The information provided on this site is not, nor is it intended to be, a substitute for professional advice or care. Please speak to your qualified healthcare professional in the event that something you have read here raises questions or concerns regarding your health.