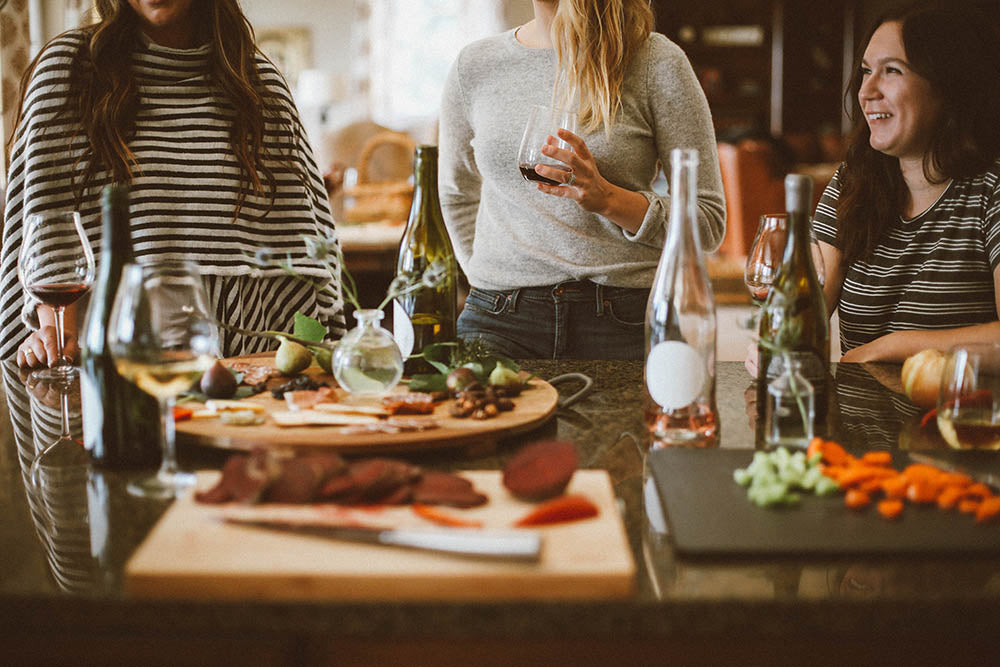 2 min read
BRINGING HEALTH WITH YOU
Bringing healthy food to events is an awesome way to not only ensure you don't overindulge but also encourage your loved ones to eat better with you. We encourage treating yourself and being balanced during events, however, we are sure many of you can also vouch for this – to look good you must feel good. By ensuring you are still fuelling yourself with whole-foods, vitamins and minerals it will ensure that you will still have a healthy glow all the time.
Healthy food often gets a bad rap for being bland or not enjoyable. With herbs, spices, natural sugars and flavours it is possible to make treats and meals that taste even better than their 'unhealthy' counterparts – with the added bonus of home-made healthy alternatives having more fibre, nutrients and less additives, preservatives and chemicals.
Rather than buying store bought dip with excessive sodium, hidden sugars, canola oil and preserves the recipe for Green pea pesto dip ticks all the nutrition boxes whilst also having an extra protein kick, helping you feel more satiated. Without the processed blood sugar spikes, you will be more present and mindful and able to enjoy the company of the around you. Healthy habits using easy nutritional swaps are a perfect way to still enjoy healthy food and not feel left out.
Recommended accompanying recipe: Green pea pesto dip party platter
Disclaimer: The information provided on Nuzest is for educational and informational purposes only. The information provided on this site is not, nor is it intended to be, a substitute for professional advice or care. Please speak to your qualified healthcare professional in the event that something you have read here raises questions or concerns regarding your health.