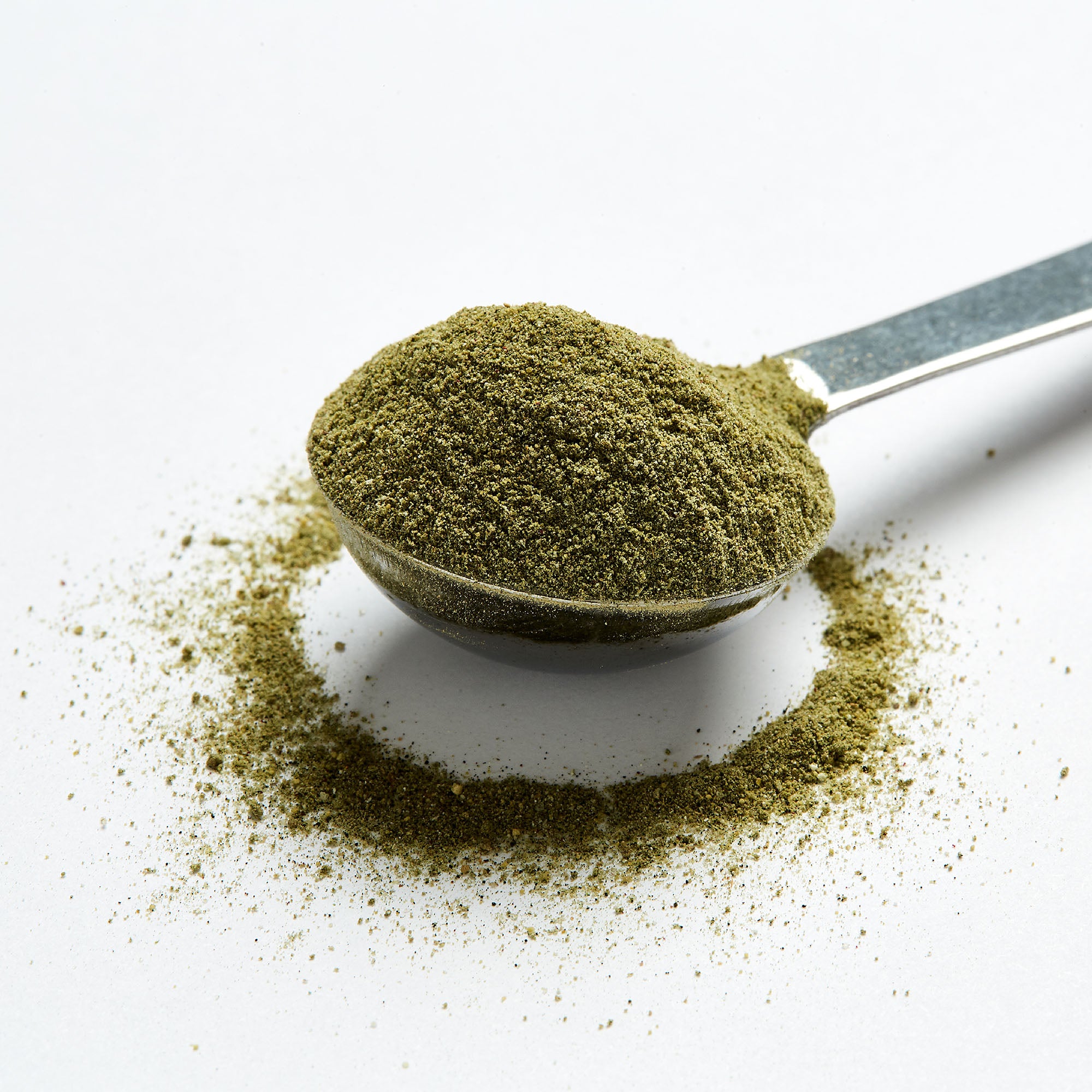 13 min read
How Do You Mask The Taste Of Green Powder
Not all green powders taste the same, and some taste downright bad, unfortunately. On their own, green powders might come off strong, bitter, or too vegetal to one's palate. So how can you appreciate the health goodies of green powders without "suffering" through their smell and taste?  If you're looking for ways to mask the taste of green powder, you just came to the right page!  We can share a good number of exciting ideas to help you overcome the taste of green powders. Let's get started!
Green Powders at a Glance
Green powders have earned an impressive reputation in the world of dietary supplements. Why? A good brand of green powder supplements is loaded with healthfully beneficial ingredients such as vegetables, fruits, and superfoods. It is also rich in vitamins and minerals, antioxidants, and potent plant compounds!
These are the health benefits you can get from green powders:

It boosts your nutrient intake.
It supports detoxification.
It promotes digestion.
It enhances your immunity
It helps cognitive performance.
It promotes energy metabolism.
Are you still wondering if it is worth it to buy green powders? Learn more here: Are Green Powders a Waste of Money? 
8 Creative Ways on How To Mask the Taste of Green Powders
The key to enjoying the nutritional benefits of green powders without fighting yourself from gagging out all you drank is to make them delicious! 
Make your green powders taste "less green" by:
1. Blending your greens powder into smoothies
Smoothies can be a healthy and nutritious option to blend your green powder in. They're not only great for breakfast, but you can even have them any time of the day!
Be it in the morning, before and after a workout, lunchtime, or even before bedtime. Just decide whenever you feel it is convenient to prepare your green powder smoothie.
The fabulous thing about smoothies is that they're easy to prepare. What's more? You can let your creative side customize them the way you want them to taste - especially with green powder in them.
Plus, you're just fingertips away from thousands of green smoothie recipes all over the internet!
For a nutritious blend of green powder smoothie, add whole foods such as:
Fruits and vegetables for an additional dose of vitamins and minerals.
Leafy greens such as kale, spinach, or other vegetables like carrots, pumpkin, etc.
Fruits like pineapple, banana, coconut, strawberries, mango, blueberries, etc.

Tip: Freeze your fruits instead of using ice for your smoothies so that you can have a more concentrated, rich, and flavorful blend with less water.
Protein-rich foods, add:
Milk, i.e., cow's milk, soy milk, coconut milk, almond milk, etc.
Plain yogurt
Seeds, i.e., chia seeds, hemp seeds, pumpkin seeds, flax seeds, sesame seeds, etc.
Silken tofu
Almond butter
Peanut butter
Other flavorings such as chocolate 
2. Dissolving your green powder in juice instead of water
Yes, dissolving it in a glass of healthy fresh fruit juice is the simplest way that you can try to overcome the natural taste of green powders.
Making it thick with breakfast smoothie bowls Another way to improve the taste of the green power is to prepare breakfast smoothie bowls.
Before that, let's identify the difference between smoothie bowls and the typical smoothie.
Smoothie bowls have a thicker consistency than an ordinary smoothie, but they are softer than ice creams. In other words, they're not meant to be gulped down like any drink, and they should be enjoyed with a spoon.
A smoothie bowl gives the impression of a real meal that consists of smoothly blended ingredients and is finished with some colorful and nutritious ingredients.
Note that smoothie bowls do not always mean they should be served in a bowl. They can also be served in a cup or mason jars. 
Here are some of the green powder smoothie bowl recipes we have at Nuzest:
3. Combining them into your favorite milkshakes
If you're a milkshake lover, you can incorporate your green powder in them. Milkshakes are a deliciously creamy and milky drink that may consist of fresh fruits, ice cream, topped with whipped cream, and... lots of calories!
If you're conscious of your calorie intake, you can still find a good number of healthy and low-calorie milkshake recipes that can still mask the flavor of green powder and, of course, make your tastebuds happy.
You can start blending your green powder with our very own milkshake recipe: The Vitality Milkshake.
4. Making them part of your baked goodies
Don't limit yourself to thinking that green powders are only best used in drinks like smoothies, shakes, and teas.
Yes, you can have green powders as an additional ingredient to your baked goods, such as muffins, cupcakes, brownies, cookies, mug cakes, bread, cheesecakes, etc.
In baking, we suggest that you add your green powder to the dry ingredients first before combining the rest of the ingredients.
You can try a few trials to test to balance the taste and quality of your baked products until the desired result is achieved.
Adding them to your cold or frozen dessert recipes Make your green powder part of your favorite frozen desserts! You can put it in recipes like custards, mousse, cheesecakes, ice bars, ice pops, popsicles, and others.
Here's a couple of cheesecake recipes that you can try with your green powder:
5. Putting green powder in your iced tea.
Take your ordinary iced tea to the next level by making it nutritiously refreshing with the addition of green powders.
Make one now, starting with our Vitality Iced Tea recipe. 
6. Breaking the fast with a bowl of porridge
If you often eat a breakfast cereal dish such as porridge, nutrify it with green powder! You can cook your porridge with sweet or savory flavorings or just create a variety of combinations plus the green powders.
Ideally, you would want a porridge packed with carbs, proteins, fiber, healthy fats, and micronutrients.
Start with these green powder porridge recipes of ours:
7. Making a green powder dalgona
The trending frothy dalgona iced coffee drink known as "fluffy coffee," "whipped coffee," or "frothy coffee" is just a glass of iced milk that is topped with coffee cream.
To apply the dalgona coffee idea, sub it the iced milk with iced green powder drink. Then, top it with a flavored whipped cream of your choice.
The next time you plan to make a cup of matcha dalgona, for example, don't forget to include your green powder too!
Here's our recipe: Nuzest Matcha Dalgona recipe.
8. Adding spices or fresh herbs
Spices are not only used for cooking, but you can also try adding them to your green powder drink or smoothies.
For starters, you can use cinnamon powder, vanilla, nutmeg, and ginger. If you're after a savory-flavored green powder drink, use savory spices such as turmeric and chili pepper.
If spices are not your thing, you can add fresh herbs like basil, thyme, or mint into your green powder smoothies.
Get Creative With Good Green Vitality! 
It's great to know that there's a whole realm of creative ways for you to improve the taste of green powders.You don't want to miss out on the nutritious and healthy stuff of green powders, right?
Now that you have learned different ideas to mask the taste of greens powders, you better begin exploring more recipes and plan out when you want to have them.
If you want to give yourself a chance to take green powders, start with Nuzest's Good Green Vitality and try out those recipes we just shared above.
Here are the perks you can get from our Good Green Vitality:
Made with over 75 ingredients from vegetables, fruits, herbs, vitamins, minerals, and probiotics.
Supports your immunity, digestion, energy levels, detoxification, and cognition function.
It's vegan, gluten-free, dairy-free, soy-free, lectin-free, and Non-GMO.
Everyone from 4 years and up can take this supplement as nutrition support.
How to tell if a green powder supplement is the best one in the market? Find out here: What Should You Look For When Choosing the Best Greens Powder?
Remember that all our Nuzest products are independently tested before it gets to you! We only accept the most advanced nutritional products with the highest quality on the market.
GOOD GREEN VITALITY
Made with real food, providing all-in-one nutritional support, free from all common allergens and containing absolutely zero bad stuff, Good Green Vitality is naturally good, easy-to-use, incredibly delicious and perfect for all members of the family.
Disclaimer:
The information provided on Nuzest is for educational and informational purposes only. The information provided on this site is not, nor is it intended to be, a substitute for professional advice or care. Please speak to your qualified healthcare professional in the event that something you have read here raises questions or concerns regarding your health.